Today's style is Deux from
Truth
. It's a simple, classic style that looks at home with jeans or a dress, casual or dressy, shopping at the mall or going on a date with that that cute guy next door! Long hair is loosely gathered into a ponytail on the right side, with a color-change sculpty bow. This sculpty hair is subtle, making the most of the sculpties' abilities to give a beautiful result.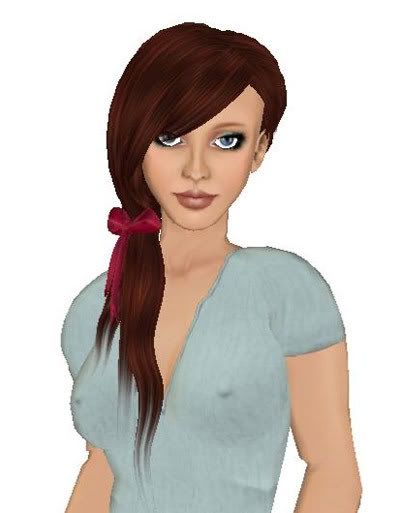 From the back, you see a few wisps of hair escaping from the loose pony. Again, absolutely beautiful. (I couldn't help it, I wore this hair during my interview with CNN!)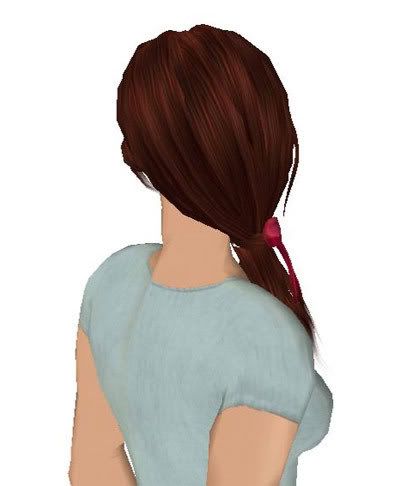 The Deux style costs $1000L for a fat pack, $100L per color, and the demos are free. The colors include: auburn, black, blonde, blueberry, brunette, burgundy, candy, dark blonde, dark choco, fire, nutmeg, sable, silver, violet, honey, toffee, jelly, carrot.
LaynieWear Deep Vee Neck tee (custom color), Cake - Bedroom Lashes - Tintable, Gurl 6 Eyes - Blue by PopFuzz, TaP Scarlet nails, LW Airdancer Skin, "Sasa" Wedge Shoe - Blue Spring by Orchid Dreams, Pose - LAP Got Some, skirt - *BD* FlowerMix (Gray
)