Bossa Nova
is now making hair and it was a really tough decision on what style to show today. For those who don't know, Bossa Nova sells a variety of dresses and casual outfits with a vintage touch to them. There are only 3 hairstyles right now but I am hoping/wishing/praying for more because I loved all 3.
The Brigitte style is a side ponytail that sits low over the left shoulder falling down to just above the chest. The hair on top is pulled smooth back into the pony. The face is framed with long, choppy bangs that cross left to right in layers to brush the top of the shoulders. The style worked so well for me that they two colors demos I tried on worked well surprisingly with my shape and skin tone. It was only fair match this hair with an dress from Bossa Nova.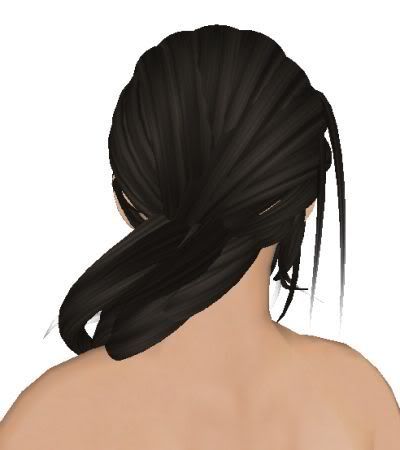 The Brigitte style costs $500L for a fat pack, $200L for a 3-color pack, and the demos are free. The colors include: blondes(butter, dirty, golden), reds(cinnamon, flame, wine), brunettes(espresso, mahogany, tawny), blacks(midnight, raven, silver).
Skin: MM Skins - Fair SkinGloss Smokey, Bossa Nova: Lucia Dress - White