This post from Laynie was in the queue and set to go. She is not out of the hospital.
Today's style is by
Truth
.
Have you ever looked at hair on SL and thought, "Oh, that's pretty..." then put it on to find you never want to take it off again? That's what happened for me, with Fifth Avenue. It's so amazing. I wish I could make prims and textures look like this! The front is layered, and slightly wavy, giving amazing volume through the style. There are side-swept bangs crossing over the right eye.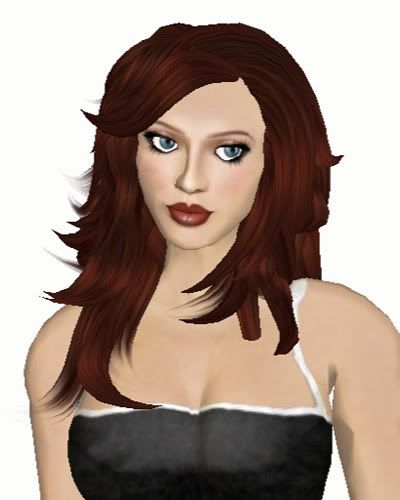 The back has just enough movement to be interesting, without being overdone. It ends around the shoulder blades, and looks soft enough to touch.
The Fifth Avenue style costs $1000L for a fat pack, $100L per color, and the demos are free. The colors include: auburn, black, blonde, blueberry, brunette, burgundy, candy, dark blonde, dark choco, fire, nutmeg, sable, silver, violet, honey, toffee, jelly, and carrot.
skin - TaP Vivant Almond Paon 2; Gurl 6 Eyes - Blue by PopFuzz; MM-Catwalk Eyelashes; bossa nova christina dress (group gift)