This blog has moved to http://www.savoirhairsl.com/?p=32.
Calico Creations
is part of a group of new finds for me after attending the Hair Affair. This shop specializes in hair for both men and women with original designs and some based on popular games like Final Fantasy. The shop also carries a brand new line on prim facial hair for men, prim bangs, and some beautiful apparel.
The Fran styles is based on the hair from Fran in Final Fantasy. This style entailed a very thick ponytail that flows down the back to mid-thigh. The face is framed by long bangs with a soft wave to some of the wisps. The texture is the most amazing part of this style. The texture of the hair looks so soft and realistic that it looks touchable. The flexi flows with grace in every step you take. Even if this style is not for you, check out the other styles in this shop because theses are amazing textures.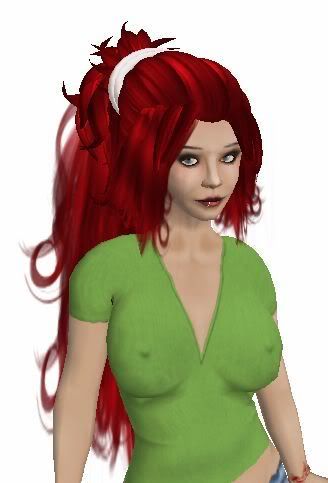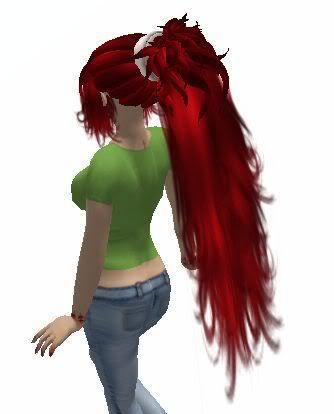 The Fran style costs L$2000 for a full color pack, L$200 4-color pack, and the demos are free. The colors available are: blood(blood, blushed blood, frosted blood, obsidian blood), fire(fire, flaming fire, frosted fire, obsidian fire), sunset(sunset, flaming sunset, frosted sunset, obsidian sunset), copper(copper, flaming copper, frosted copper, obsidian copper), sunkissed(sunkissed, flaming sunkissed, frosted sunkissed, obsidian sunkissed), golden(golden, flaming golden, frosted golden, obsidian golden), dirty blonde(dirty blonde, flaming dirty blonde, frosted dirty blonde, obsidian dirty blonde), tanned(tanned, flaming tanned, frosted tanned, obsidian tanned), bronzed(bronzed, flaming bronzed, frosted bronze, obsidian bronzed), dark brown(dark brown, flaming dark brown, frosted dark brown, obsidian dark brown), midnight(midnight, flaming midnight, frosted midnight, sterling midnight), raven(raven, flaming raven, frosted raven, obsidian raven), silver(silver, flaming silver, frosted silver, obsidian silver), steel(steel, flaming steel, frosted steel, obsidian steel), ivory(ivory, flaming ivory, obsidian ivory, sterling ivory), true blue(true blue, flaming true blue, frosted true blue, obsidian true blue), sea(sea, flaming sea, frosted sea, obsidian sea), violet(violet, flaming violet, frosted violet, obsidian violet), hot pink(hot pink, flaming hot pink, frosted hot pink, obsidian hot pink), olive(olive, flaming olive, frosted olive, obsidian olive).
Skin: PanJen - Hope Tone 1, Clothes: LaynieWear - Aspen Green Deep V Neck, Torrid Wear - Washed Out Jeans, Piercing: Gurl 6 - Lip Ring, Tattoos: LaynieWear - Henna Tattoo