This blog has moved to http://www.savoirhairsl.com/?p=31.
Hairapy
is shop I found at the Hair Affair. The store may be smaller than other hair shops but has a nice enough variety for those into long or short styles. There is a full display for the textures so you can see the selections up close.
The Skye style is a straight style with long layers that falls to the small of the back. There is an occasional wave throughout the style. The face is framed with long angled bangs with some wisps falling just past the shoulders. The texture of the style is nicely highlighted without the usual shininess that you find in other textures.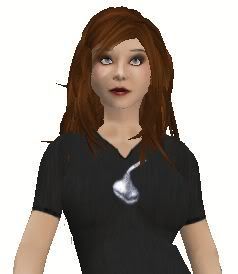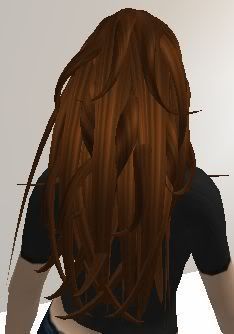 The Skye style runs L$149 per color, 3-color packs for L$399, fat pack of all colors is L$999, and the demos are L$1. The colors include: bleach blonde, streaked blonde, dirty blonde, copper, natural red, deep red, chocolate brown, light brown, chestnut, black, blue black, brown black.
Skin: PanJen - Hope Tone 1, Clothes: LaynieWear - Custom Hershey's Kiss Graphic T-Shirt, Torrid Wear - Favorite Jeans, Tattoos: LaynieWear - Henna Tattoo