Savoir Hair has moved to http://www.savoirhairsl.com/. This blog can be found there at http://www.savoirhairsl.com/?p=842.

Today's style is from
Ki-Squared
The Flashback style is a long, mostly-straight style that spills down to the small of the back from mid-head. A long ponytail is held in place at the crown with the pony blending into the hair falling down the back. This hair has a few waves curling about to soften the style. The face is edged with straight-cut bangs that have a slight razor edging to them.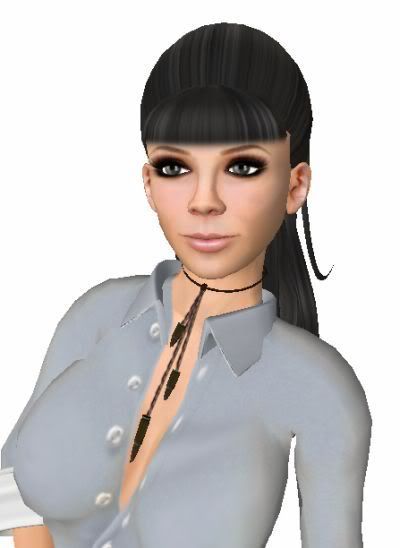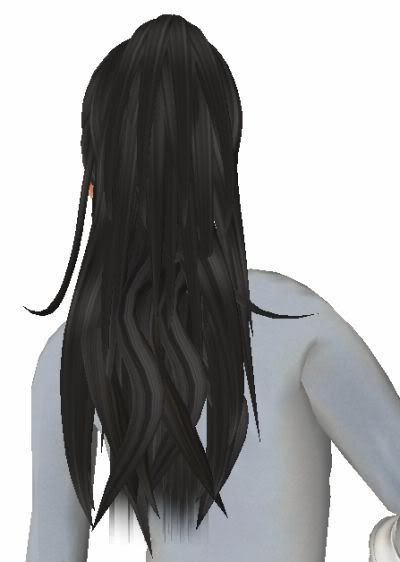 The Flashback style costs $150L per 3-color pack, $100L per 2-color pack and the demos are . The colors include: dark pack(black, chocolate, mouse), light Pack (ash, honey, platinum), fun pack(tangerine, strawberry).
Pose: Striking Pose - Hayden Panettiere 7, Skin: D-Skin - 31_E0_F0_L2, Clothes: LaynieWear - Button Down Shirt Blueberry, Jewelry: PixelDolls - Emotional Warfare Bullet Necklace, Eyes: Gurl 6 - Silver by PopFuzz, Lashes: Cake - Bedroom Lashes