Savoir Hair has moved to http://www.savoirhairsl.com/. This blog can be found there at http://www.savoirhairsl.com/?p=837.

Today's style is from
Goldie Locks
.
The Ember style is a long, straight style that falls to the small of the back. The hair is front has loose strands falling on the face with the rest of the hair pulled back and held in place at the crown. The hair at the crown is given high volume before falling down the back.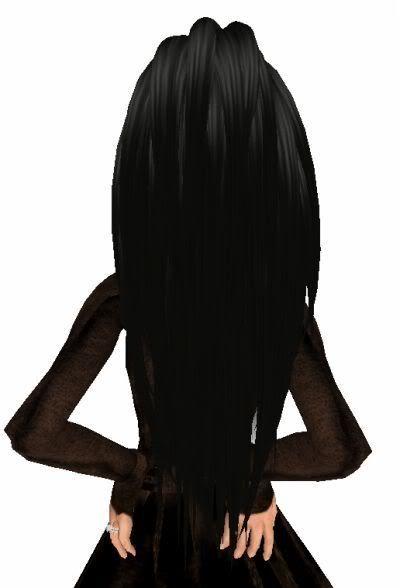 The Ember style costs $1000L for a fat pack, $200L for a 3-color, 4-color, & 5-color packs, and the demos are $1L. The colors include: black and whites(black, snow white, steel, white), reds I(burned gold, burnt umber, dark red, red streaked), reds II(auburn, copper, light red, sunkissed), reds III(fire red, ginger red, russet red), blonds I(gold, white blond, light blond), blonds II(dark blond, pale blond, strawberry blond, true blond), blonds III(amber blond, cinnamon blond, golden blond, honey blond, sandy blond), brunettes I(dark brown, mouse brown, walnut brown), brunettes II(brown with blond highlights, chocolate, coffee), brunettes III(brown, caramel brown, mahogany brown), extreme pinks(cotton candy, hot pink, pink), extreme greens(green, teal, turquoise), extreme blues(baby blue, blue, purple), elementals(earth, flame, ice, lightning, smoke), skunked(skunked white, skunked pink, skunked red, skunked blue, skunked purple).
Pose: Striking Pose - Jessica Alba 1, Skin: D-Skin - 31_E0_F0_L2, Clothes: RFyre - Durante Womens Earth, Jewelry: CC - Kitty Ladies Wedding Ring, Eyes: Gurl 6 - Silver by PopFuzz, Lashes: Cake - Bedroom Lashes