Savoir Hair has moved to http://www.savoirhairsl.com/. This blog can be found there at http://www.savoirhairsl.com/?p=846.

Today's style is from
Cake
.
The Absolute style is a long, straight style with the hair spilling down the back to the tops of the thighs. The ends of the strands are softened so the hair swishes as you walk. The hair is parted smoothly on the left with hair covering half of the right eye. When I saw this style I thought of Pocahontas so I paired it with and outfit accordingly.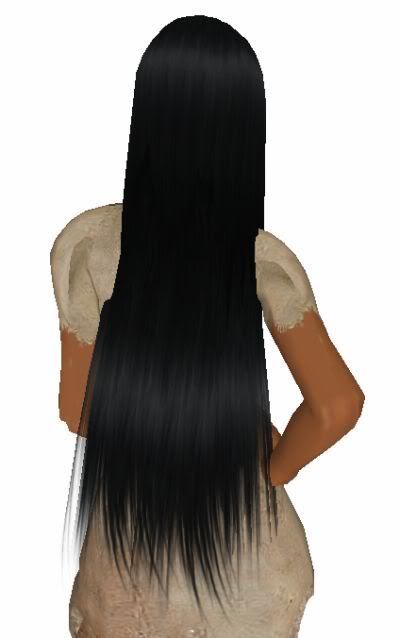 The Absolute style costs $3000L for a fat pack, $375L per color and the demos are free. The colors include: almond, apple, ash blonde, ash brown, black, blonde, blood, bronze, calico, cat, champagne, chestnut, chocolate, coffee, copper, creme, crow, currant, deep blue, deep red, earth, grape, hazel, kitten, mocha, pecan, penny, rave, red grape, rouge, sandy, sangria, seed, snow, straw, sunkiss, tangerine, taupe, tea, thick black, tipped blossom, truffle, vanilla, volcano.
Pose: Striking Pose - Jessica Alba 7, Skin: SYD - Copper Skin MakeUp03, Clothes: ALB Dream Fashion - Coyote Dreams, Jewelry: CC - Kitty Ladies Wedding Ring, Eyes: Gurl 6 - Brown 3 by PopFuzz, Lashes: Cake - Bedroom Lashes