Savoir Hair has moved to http://www.savoirhairsl.com/. This blog can be found there at http://www.savoirhairsl.com/?p=781.

Today's hair is from
Cassini Creations
.
The Morgaine II is a long, straight style with the hair falling down past the small of the back. Thick braids start from just above each each and wrap around the head to meet just below the crown. The braid blend into each other and fall down to shoulder level over the longer strands of hair. The rest of the hair in front is cleanly parted right down the middle. This hair suits a medieval or renaissance style dress.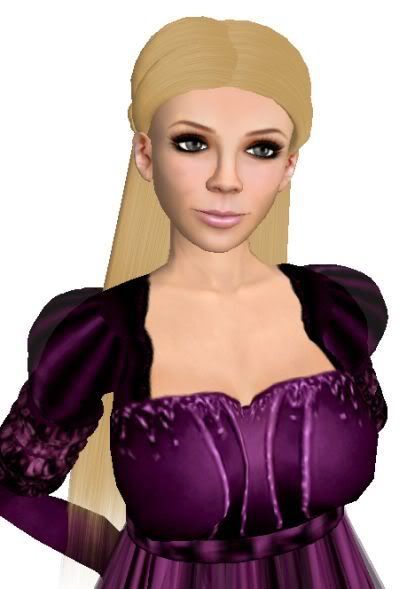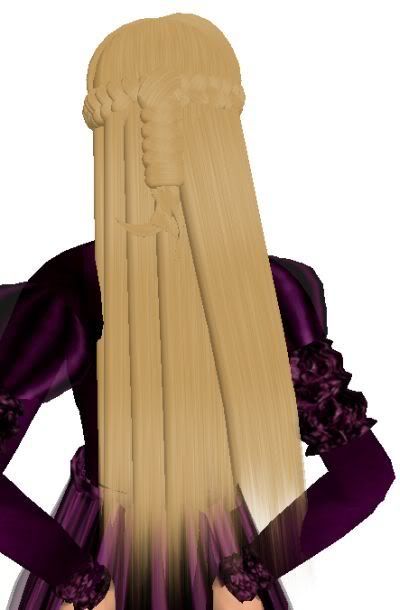 The Morgaine II style costs $600L for a fat pack, $175L for a 4-color pack, and the demos are free. The colors include: blonde(blonde, platinum blonde, strawberry blonde, honey), red(auburn, copper, orange, red), brown(brown, chestnut, chocolate, mahogany), dark(grey, aubergine, blackish blue, black), party(green, teal, purple, pink).
Pose: Persona - , Skin: D-Skin - 31_E0_F0_L2, Clothes: Evie's Closet - Dina Gown Cranberry, Eyes: Gurl 6 - Silver by PopFuzz, Lashes: Cake - Bedroom Lashes