Teagan Blackthorne is on vacation. This blog was set up before she left.
Today's style is from
Refuge
.
The Veronica style is two long, straight ponytails that fall straight down to the middle of the back. A few wisps of hair have escaped the ponies and curl down across the neck. the hair in front has been pulled back smoothly from the face giving the style a clean look.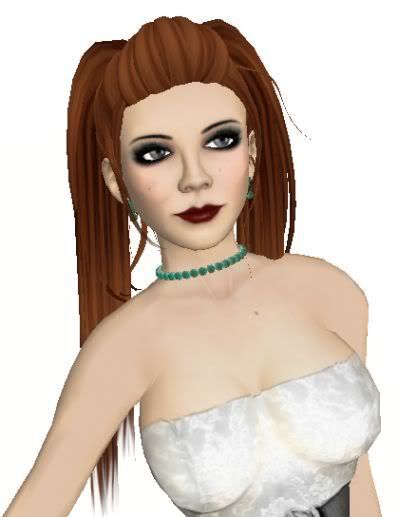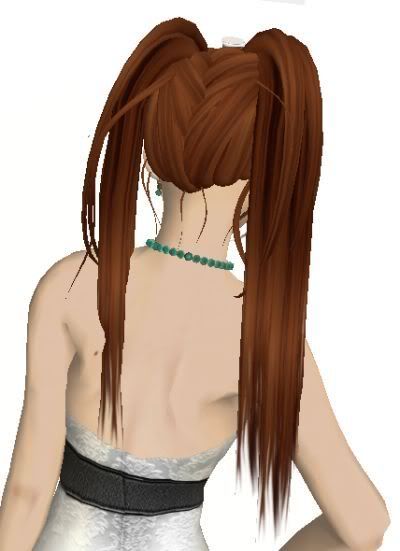 The Veronica style costs $1000L for a 24-color fatpack, $150L for a 2-color pack, and the demos are free. The colors include: black, charcoal, chestnut, dark ash blonde, dark ashe brown, dark auburn, dark brown, dark golden blonde, dark golden brown, dark platinum, dark strawberry, light ash blonde, light ash brown, light auburn, light golden blonde, light gold brown, light platinum, light strawberry, medium brown, pitch black, raven, silver, white.
Pose: AnimaH - Girly, Skin: SYD - Cornsilk Makeup01, Clothes: PixelDolls - Paola Dress, Jewelry: Something Different - Chrysocolla Set, Eyes: Gurl 6 - Silver by PopFuzz, Lashes: Cake - Bedroom Lashes