Teagan Blackthorne is on vacation. This blog was set up before she left.
Today's style is from
Artilleri
.
The Myst style is a wavy updo with the hair piled high high at the crown with waves spilling out all over. The remainder of the style is smooth with 2 strands falling down over the ears. The bangs are wedge Bettie Paige style with a curved edge giving the style a classic look.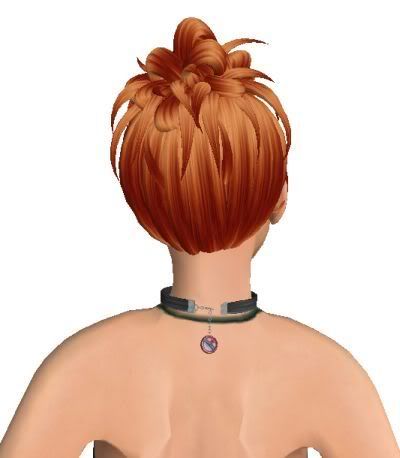 The Myst style costs L$190 for a 3-color pack, $230L for a 4-color pack and demos are L$1. The colors included in the packages are: blacks (purple black, blue black, black), blondes (pink blonde, light blonde, golden blonde), browns (caramel, brown, brown october), reds (very very red, red, fire red), duocolors(black with red streak, brown with light blonde streak, light brown with brown streak, red with black streak).
Pose: Persona - Totally Casual, Skin: D-Skin - 31_E0_F0_L2, Clothes: Second Wave - Emerald Camisole, Jewelry: Bliensen + MaiTai - Stars Choker, Eyes: Gurl 6 - Silver by PopFuzz, Lashes: Cake - Bedroom Lashes