Teagan Blackthorne is on vacation. This blog was set up before she left.
Today's style is from
SiniStyle
.
The Roodle style are two long, wavy ponytails that fall down the sides sitting slightly back. The ponies have straight and curly pieces spilling out of each pony which sit just behind the ears. The hair in front is parted straight down the middle with framing pieces falling on either side of the face. The special color shown is only available in the fat pack.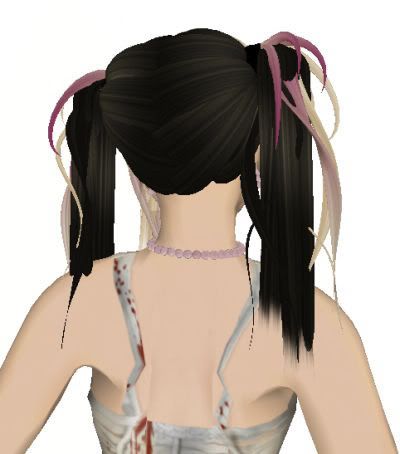 The Roodle style costs $150L per color, $700L for the 14-color fat pack, and the demos are $1L. The colors include: midnight, shadow, dusk, wolfsbane, drab, rage, rust, raven, cobal, clockwork, roOdle, skank, flux, sunlight, and full moon.
Pose: AnimaH - Totally Casual, Skin: SYD - Cornsilk Makeup01, Clothes: PanJen - Bloodied Corset, Jewelry: Something Different - Rose Quartz Set, Eyes: Gurl 6 - Silver by PopFuzz, Lashes: Cake - Bedroom Lashes