TwHairstyle
is a Japanese hair store that
Rowan Caroll
told me about. They have hair for both men and women that is very affordable. They also have a wall outside the front of the store with freebies and fivers. My favorite out there was the freebie called Natumi.
The Airisu style is two braids that are parted evenly at the back and fall forward in front of the shoulders. The braids are ended with hair wrapped around them and then loose strands falling down to the middle of the chest. Soft, swoop bangs are parted on the right and brush the top of the lids. The hair on top is a wild, windblown pile that goes from just behind the bangs to the bottom of the crown giving this style its uniqueness to stand out from other braided styles.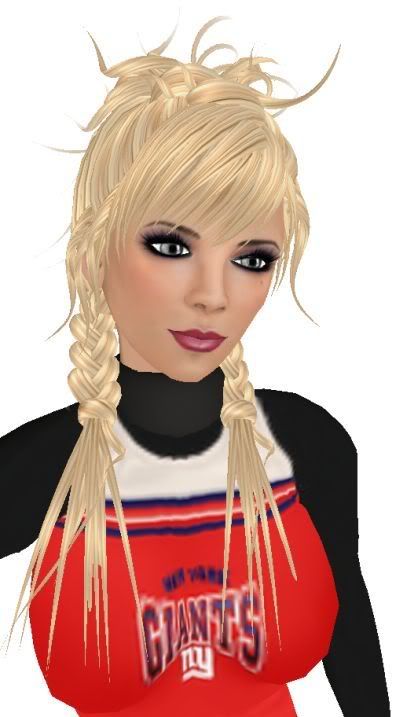 The Airisu style costs $50L for all colors with 2 shapes and there is no demo. The colors include: black, brown, and gold.
Pose: AnimaH - Legscrossed, Skin: Tuli - S5 medium - glam 3, Clothes: LaynieWear - Giants Cheerleader Uniform, Black turtleneck, Eyes: Gurl 6 - Silver by PopFuzz, Lashes: Cake - Bedroom Lashes