I often say here that I wish my hair would do... well, whatever the style I'm wearing does in SL. But seeing
Truth
's Bambi made me happy, because my hair does this!! I just cut my hair to right about this length (myself! I know, I'm crazy!) and I wore my hair like this today!
Bambi is a gorgeous, slightly wavy medium-length style with the front pulled back on top of the head. Little bits escape and soften the whole look.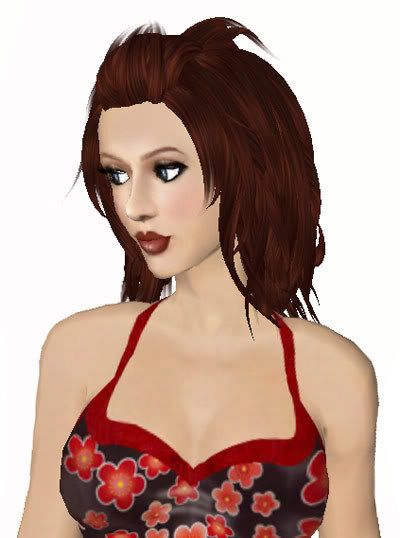 The back is made up of soft waves, with the top poking out of the barrette cutely.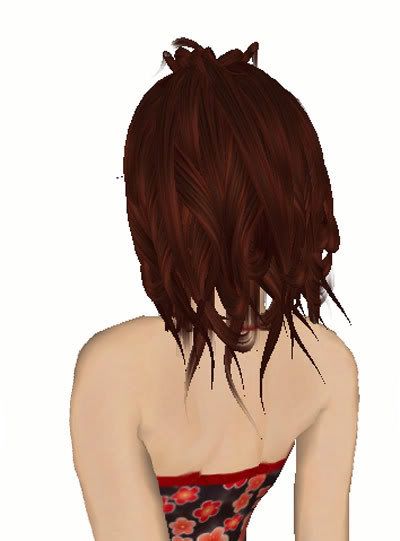 The Bambi style costs $1000L for a fat pack, $100L per color, and the demos are free. The colors include: auburn, black, blonde, blueberry, brunette, burgundy, candy, dark blonde, dark choco, fire, nutmeg, sable, silver, violet, honey, toffee, jelly, carrot.
TaP Vivant Almond Paon 2, Cake - Bedroom Lashes - Tintable, Gurl 6 Eyes - Blue by PopFuzz, TaP Scarlet nails, LaynieWear Elaine, ZHAO Sadie