Deja Vu
is another new hair find from Sofia Gray. There is hair for men and women as well as a collection of designer purses.
The Decohime style has the hair gathered at the neckline and pulled forward across the left shoulder tapering to the chest. A loosely held bun sits front and right of the crown of the head with a smaller silver tiara wrapped around it to hold it in place. The hair in front is parted far on the left with the bangs crossing the outer edge of the right eyes before falling down in front of the ear to the collarbone.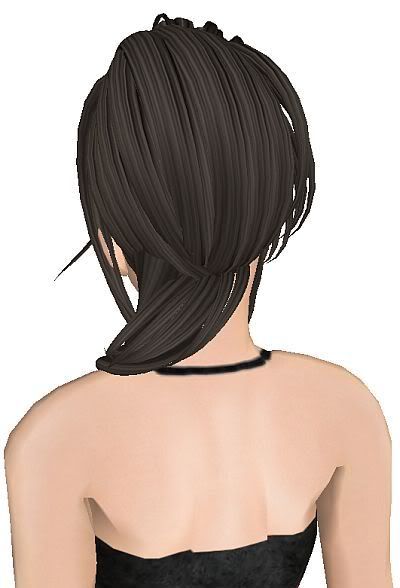 The Decohime style costs $780L for a 4-color fat pack, $250L per color and the demos are $1L. The colors include: black, white, red, and brown.
Pose: LAP - Seeking, Skin: LF CHAI Skin - Cream Celebrity Freckled, Clothes: LaynieWear - 2008 Valentine's Dress in Purple, Eyes: Gurl 6 - Silver by PopFuzz, Lashes: Cake - Bedroom Lashes