I went wandering the other day and found this adorable style at
Candy House
. Its name is simple (Half Up Hair), but the style is anything but. The gentle curls are pulled up to cascade down the left side of your avatar's head. Long bangs sweep across the left eye.
From the back, you see that half the hair is left loose, with the other half pulled up to cascade down. The loose curls are so cute!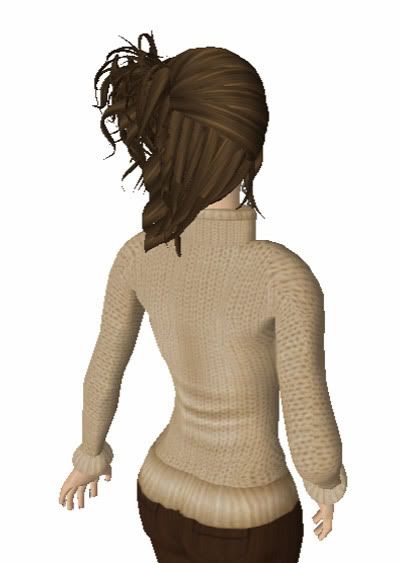 Half Up Hair is L$120, and your color selections are Red flower, Pink flower, Ash Brown, Natural Blonds, and Smoky (in small and medium sizes).
skin - TaP Almond Vivant Paon 4, Gurl 6 Eyes - Blue by PopFuzz, Catwalk EyeLashes, Calla Spiked Labret (Silver), (Shiny Things) Mechanica earrings - gunmetal, *Awesome Designs Knit Turtleneck In Latte - Gift!, Vitamin Ci-Liz Ash Pants, (LunaViola) Scrolls Boot: HUD colorable- 18 colors included.