Today's style is from
Ravenwear
. The entire sim was redone and the hair displays look fantastic.
The Jasmina style is a ponytail style with the ponies held in place high above either side of the head sitting forward and falling down to the waist. Each pony is held in place with hair that has been wound and knotted around each one. There are a few wispy curls sticking out of the tied point on the pony and across the back of the neck. The face is framed with long pieces that part in the middle and fall down the sides of the face to the shoulders.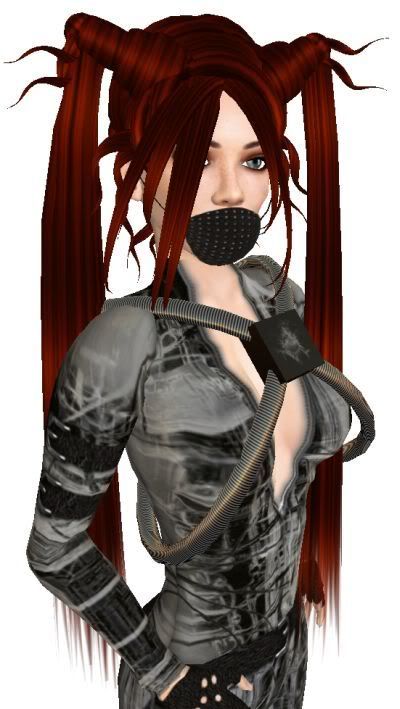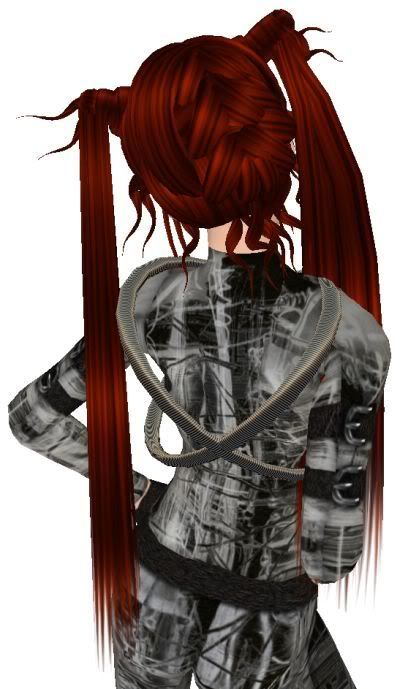 The Jasmina style costs $350L for a fat pack, $75L per color, and the demos are free. The colors include: black, brown, dark brown, fiery red, platinum, wine.
LF CHAI Skin - Cream Celebrity Freckled, Clothes: Fianna's Frocks - Sheen, Eyes: Gurl 6 - Hazel by PopFuzz, Lashes: Cake - Bedroom Lashes