Today's style is from
Pazazz
and for some strange reason this hair with this skin turned me into Shannon Doherty. Also, while you are at Pazzaz she is selling off some of her old styles full perm for $7000L each. These sales are exclusive with only 1 buyer so you do not need to worry about another seller.
The Uptown style is one of the transition styles which was the very first hair I ever purchased on SL just over 1 year ago. In its down state it is a long, curly style that falls to the small of the back with some of the hair spilling down the front of the shoulders. In its up state it is a long, straight ponytail with a band. In both positions the bangs part in the middle falling outwards to the cheekbone to frame the face.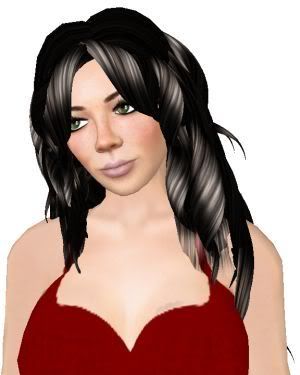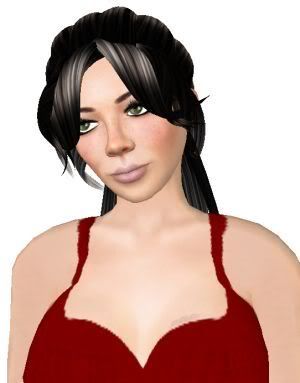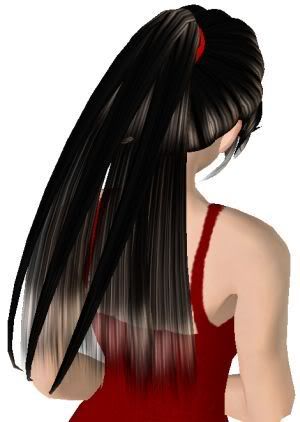 The Uptown style costs L$300 solid or tip'd pack and L$1 for the demo. The colors include: solids(amber, andalusite, ash, burtn, caramel, carbon, chili, cinder, cinnamon, citrine,clover, coal, coffee, cream, diamond, emerald, frosted, glow, gold, golden honey, iced, ink, latted, lollypop, maple, merlot, micha, midnight, mocha, onyx, raven, ruby, sapphire, silk, silver, smoke, tart, wine), tip'd(cinnamon in citrine, cinnamon in diamond, cinnamon in emerald, cinnamon in ruby, cinnamon in sapphire, iced in amber, iced in diamond, iced in emerald, iced in grape, iced in jellybean, iced in lilac, iced in onyx, iced in ruby, iced in sapphire, iced in taffy, latte in amber, latte in diamond, latte in emerald, latte in grape, latte in jellybean, latte in lilac, latte in onyx, latte in ruby, latte in sapphire, latte in taffy, maple in amber, maple in diamond, maple in emerald, maple in grape, maple in jellybean, maple in lilac, maple in onyx, maple in ruby, maple in sapphire, maple in taffy, merlot in citrine, merlot in diamond, merlot in emerald, merlot in ruby, merlot in sapphire, midnight in amber, midnight in diamond, midnight in emerald, midnight in grape, midnight in jellybean, midnight in lilac, midnight in onyx, midnight in ruby, midnight in sapphire, midnight in taffy, mocha in amber, mocha in diamond, mocha in emerald, mocha in grape, mocha in jellybean, mocha in lilac, mocha in onyx, mocha in ruby, mocha in sapphire, mocha in taffy, raven in amber, raven in diamond, raven in emerald, raven in grape, raven in jellybean, raven in lilac, raven in onyx, raven in ruby, raven in sapphire, raven in taffy,).
LF CHAI Skin - Cream Bisque, Clothes: SYD - Holiday Red Kanti Dress, Eyes: Gurl 6 - Hazel by PopFuzz, Lashes: Cake - Bedroom Lashes