The Pudge
is a new shop for me discovered by reading an article by Iris Seale over at
Shopping Cart Disco
. This style was just calling my name. The shop has several featured styles as well as an inexpensive multipack. Pudge also sells some accessories.
The Crystal style is a short, straight style with the hair ending smoothly at the neckline. The hair at the crown is slightly layered for volume. The hair in front is parted on the left with the bangs crossing the forehead to the right. Framing pieces fall in front of the ears level with the jawline before curling up and out in a mini-flip.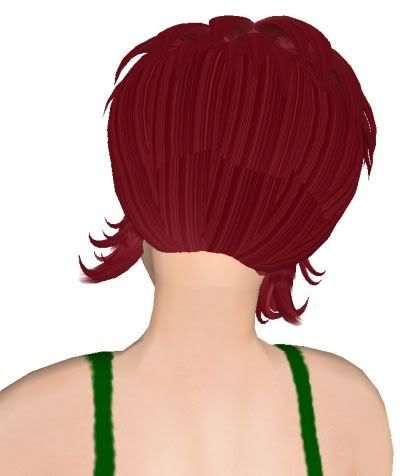 The Crystal style costs $190L for a 3-color pack and the demos are $1L. The colors include: black, brown, burgundy, blonde, chocolate, platinum.
LF CHAI Skin - Cream Bisque, Clothes: SYD - Holiday Green Kanti Dress, Eyes: Gurl 6 - Hazel by PopFuzz, Lashes: Cake - Bedroom Lashes