Muism
sells a little but of everything from skins to hair to clothing. I bought a new male skin so I thought we would celebrate with a male review. Laynie and I have been building better male avatars for ourselves so we are looking for you male hair suggestions. If you make male hair, feel free to send us a review copy so we can share it with the community.
The Shaggy style is a men's short style that falls straight and smooth to the neckline and tips with shaggy ends to the middle of the neck. The hair is pulled forward from just below the crown to join the hair in the front that is angled into shaggy layers across the forehead and just brushing the left eye. The barely visible part is on the far left as the hard is angled towards the right. Although this style is designed with men in mind, it really does look good on women too.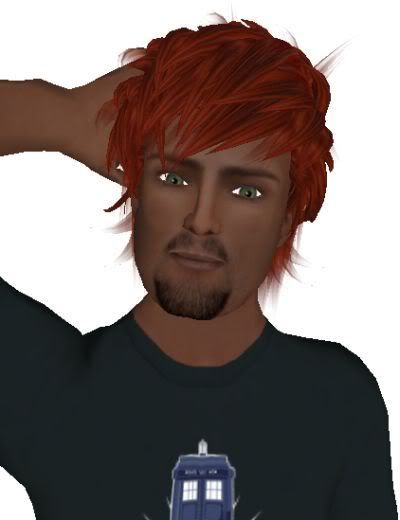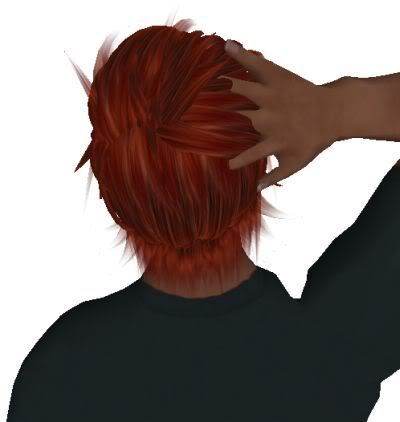 The Shaggy style costs $2500L for an 18-color pack, $1000L for a 6-color pack, $250L per single color, and the demos are free. The colors include: golden blonde, honey blonde, black, blue, brown highlight, copper chestnut, dark ash blonde, dark ash highlight, dark golden blonde, green, light ash blonde, light golden blonde, orange, pink, platinum blonde, red, shine black, white.
Skin: TaP Vivant Chestnut Beat, Clothes: SYD - First Doctor Crew Neck, Eyes: SYD - Forest Eyes