Today's style is from
Jada Style
.
There's something to be said for a long braid. They can be soft and feminine, elegant, or downright funky. This braid from Jada Style definitely falls into the funky category. Edgy bangs, chunks framing the face... something about this said a little punk, a little edgy. (The funny part is I ended up wearing the same skirt as the maker did for her ads! Totally random...)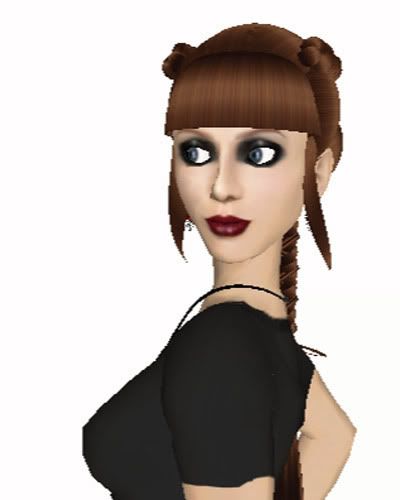 From the back, you can see there are two thinner braids at either side in front, meeting at the back making a thick braid that ends mid-back.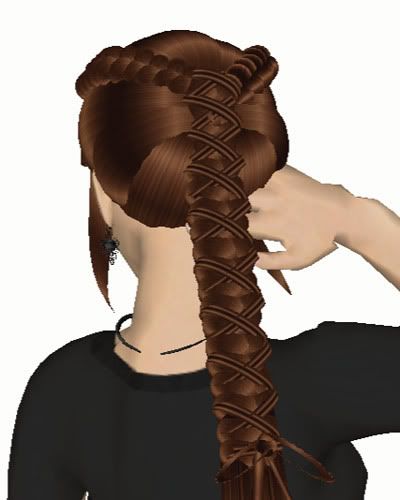 Prices for Siobhan are L$1 for the demo, and L$100 for the color packs. Your color choices are black, brunette, auburn, and blonde.
skin - TaP Vivant Almond Biba 2; Gurl 6 Eyes - Blue by PopFuzz; NG-Strapped Tartan-Freebie-Skirt; LaynieWear Sammi Tee Long Smoke; LaynieWear Stripey Socks Black/Hematite; (Shiny Things) Old Laceup Boots - black; Pearl Choker (Ruby); *~*Gothica Set: Tarnished/Cherry Amber/Copy