Today's style comes from
Gurl 6
and will not be around after November ends so you have 2 days to grab this lovely style.
The November style is a long, straight style that falls to the small of the back with a bit of layers and curves at the tips. There is a black headband forward on towards the hairline with hair spilling into the face from the band. The hair in front parts on the right and crosses the left eye. Hair spills down the sides of the head covering the ears with strands ending level with the jawline. Lately, I have been into shorter styles so this is a nice change from the usual.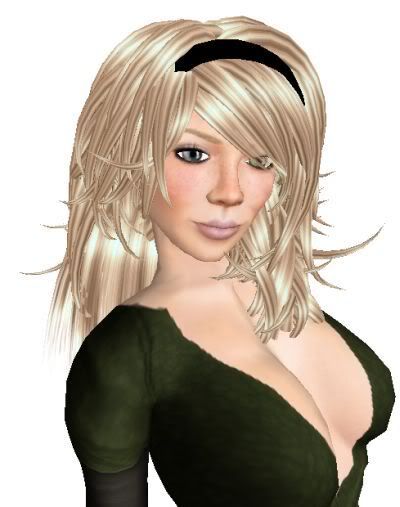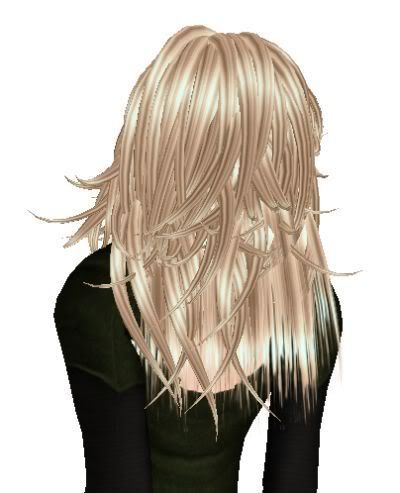 The November style costs L$99 per color pack which comes with 4 colors in small, medium and large, $499 for the everything pack in small, medium, and large, and L$1 for the demo. The color packs include: dazzle(shimmeryred, peachy, copper, ginger), delicate(straw, gold, cream, blonded), sugar(vicious pink, raspberry lemonade, electric candy, cotton candy), seduction(toast, light brown, elektra, dark brown), dipped(pink dipped blonde, pink dipped black, dipped strawberry, black dipped blonde), drama(milk, blackwhite, blackred, blackgloss), hotstuff(tangerine, strawberry, sexy red, natural red), sunshine(light blondish gold, light blonde, golden blonde, creamy blonde), dirties(honey, dirty blonde, black n gold, black light brown), sultry(caramel, chestnut, hazelnut, goldenbrown), platinum(platinum, platinumred, platinumpink, platinumblack), midnight(rebel, dirtier white, black cherry, black), berries(seducationplum, deeperpurple, blueberry, blue), diva(toffee, sand, cocoa, chocolate), candy(blackwblondetips, blacksilver, blackblue, blackpurple).
Skin: LF CHAI Skin - Cream Bisque, Clothes: PixelDolls: Emotional Warfare Olive, Eyes: Gurl 6 - Silver & Hazel by PopFuzz, Lashes: Sin Skins - Ferra Lashes