Philotic Energy
is a unisex haven. There are shapes, hair, and accessories for both men and women. Right now there is a freebies for Halloween of a scarf and beanie.
The Kama style is a low sitting bun that sits just above the neckline with a flower accent. The flower has a script driven color changing menu so you can adjust it to match your outfit. The swoop bangs cross from right to left partially covering the left eye. A few wisps of hair fall around the ears just brushing the neck. The rest of the hair is pulled smoothly back into the bun. This is a great style for wearing formal wear or for doing ads.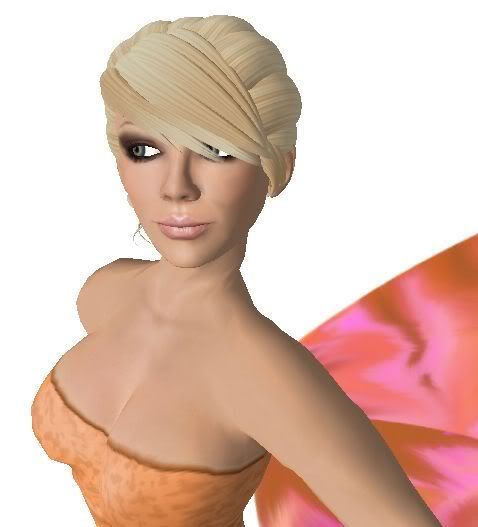 The Kama style costs $1200L for a fat pack, $150L per color, and the demos are free. The colors include: auburn, black, blonde, blonde tipped, blue tipped, brown, dirty blonde, green tipped, natural red, pink tipped, purple tipped, red, red tipped, sandalwood, silver, white.
Skin: MM Skins - Fair SkinGloss Smokey, Clothes: LaynieWear: Aine in Melon