I love finding a hair shop I didn't know about. Today, that shop is
LaLa Moon
. This hair is too cute, with short choppy layers that gently frame the face. The bangs fall over the right eye, slightly covering them and giving you that coy, sort of shy look.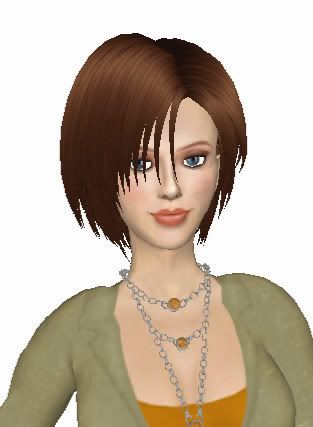 The back is neat and sweet. Great casual hair for wandering the grid.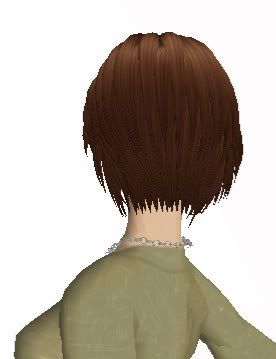 Ark is copy, modify, no transfer, and is L$250 per pack, or L$600 for the fatpack. Your color choices are Silver-Yellow, Silver-Violet, Silver-Pink, Silver-Green, Silver-Blue, Silver, Red-Brown, Pink Light, Pink, Brunet, Brown, Blonde-Sand, Blonde-Light, Blonde-Dark, and Black.
First Impressions Green sweater, yellow camisole; ETD Barely Cords (Brown); (Shiny Things) Very long triple drop chain, Amber; Skin - TaP Vivant Almond Candy 2; Gurl 6 Eyes - Blue by PopFuzz