Hiccup
is a store that sells hair, clothing and accessories. Right now the styles in the shop are for women only but who knows what the future could hold.
The Ghost Boobs style is a cute, short style that ends cleanly at the neckline. The hair is the back is layered halfway down the from crown. The hair in the front is part on the right with a few choppy pieces of hair at the separation. The hair smoothly frames the face with the hair falling in front of the ears to the jawline. As soon as I saw this hair, it had Laynie's name all over it. She is always on the lookout for that perfect short hairstyle to wear in her ads and I knew that this would fit the bill.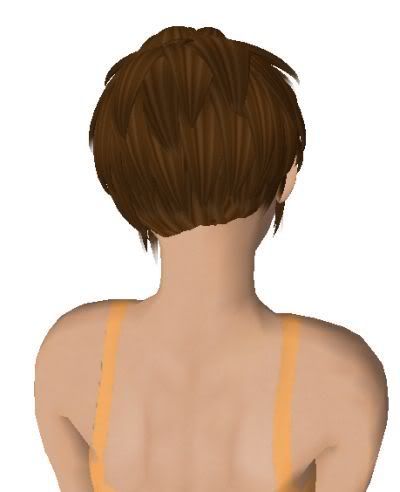 The Ghost Boobs style costs $175 per 2-color pack and the demos are free. The colors include: black, black - purple tint, dark brown, light brown, light blonde, platinum, burgundy, carrot.

Skin: MM Skins - Fair SkinGloss Smokey, Clothes: SYD - Kanti Dress Peach, Eyes: Gurl 6 - Silver by PopFuzz