I must admit,
Gracile
's Augusta is the sort of style I wish I could rock in RL. Messy and sophisticated at the same time, it would work just as well for either a formal affair or jeans and a sweater, as I've worn it here.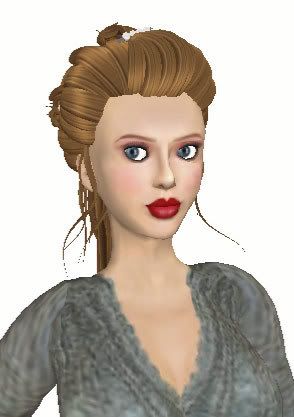 The front of Augusta is pulled back from the face, with a few soft tendrils escaping.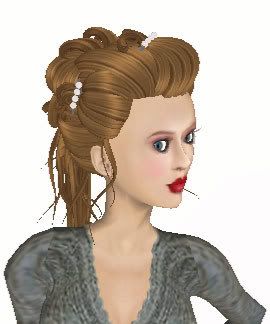 The side shows the pretty clips that hold the hair up. I'm a sucker for hair pretties!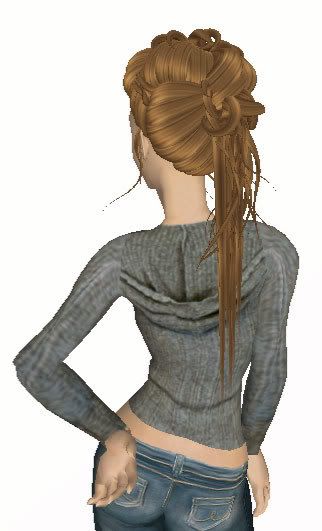 The back is gathered into a sophisticated mess of loose curls, with a ponytail that falls to my waist.
Augusta is L$1 for a demo, L$120 per color, or L$800 for all colors. Your color choices are brown ash, brown gold, brown chestnut, brown chocolate, brown midnight, brown bronze, black, blonde pearl, blondde honey, blonde gold, blonde apricot, blonde dim, blonde faded, white, rosy, orange, auburn, burgundy, red, and wine.
Skin: TaP Vivant Almond Candy 3, Eyes: Gurl 6 Eyes - Blue by PopFuzz, [SC] Vintage Surf Sweater - Gray, tres blah feeling blue jeans