Ingenue
is a store that Laynie requested to blog but with her recent injury and illness(get better, we miss you) I do not want it to be missed. This store has great styles if you are looking for an early 1900s style. There are also vintage clothing as well. Although there are no hair freebies yet, there are some nice clothing freebies at the entrance.
The Bombshell style is a rolled updo that sits just above the neckline and is rolled up and into itself for a smooth and clean look. The front of the style is pulled high and back smoothly except for a a few errant curls on right side that are coiled tightly to the top of the style. The entire style works well with period clothing from the 1940s - 1960s.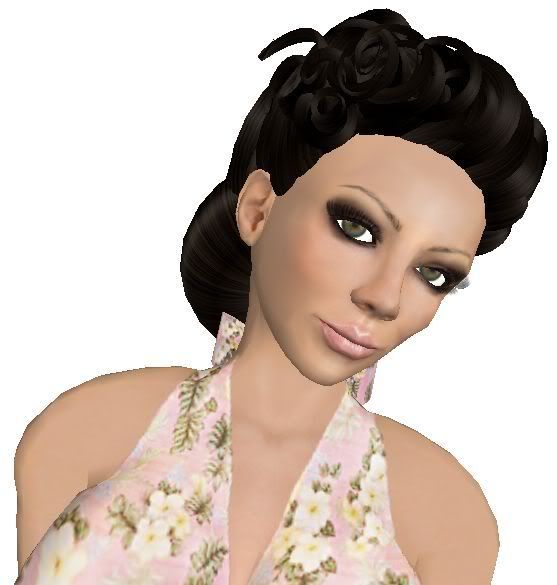 The Bombshell style costs $100L per color and the demos are free. The colors include: blue black, natural black, red, auburn, titian, blonde, mahogany, platinum.
Skin: MM Skins - Fair SkinGloss Smokey, Clothes: Ingenue - Pink Hawaiian