Today's style is from
Curl Up and Dye
.
The Cassiopeia style is a long, straight ponytail that sits high on the crown and cascades down to the small of the back. The top of the pony is decorated with silver chains with purple beading. The face is framed with long pieces that fall down past the shoulders to the chest. There is a small pointed bang that comes to rest between the eyebrows. There are two other options that come with style in the form of a head piece that comes in silver with ruby accents or gold with diamond accents. Each piece looks like a double winged crown and sits on the front of the head. I was so glad I kept that Spartan woman costume that Adam-n-Eve gave out for free when the
300
came out because it made for the perfect outfit for this hair. I felt like a Greek Goddess with the entire ensemble.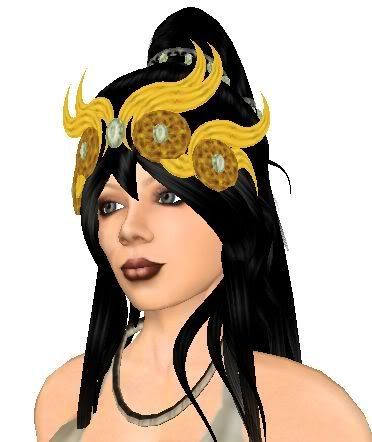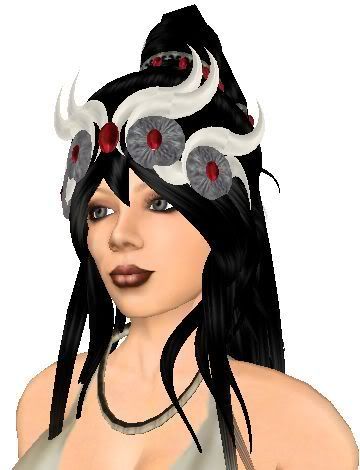 The Cassiopeia style costs $1500L for a fat pack, $300L per color and the demos are $1L. The colors included are: Black Shades(black, deep black, blue black, silver, white), Brown Shades(brown, brownred, red, ahsbrown), Red Shades(sunset, auburn, wine, wild orchid), Blonde Shades(blonde, platinum, ash blonde, sand, honey blonde), Anime Colors(blue, dk pink, green, pink, purple, bred).
Skin: Gala - Pale Sultry Lustrebeam, Clothes: Adam N Eve - Spartan Woman Costume