LC Lefebvre's Creations
is a shop high up in the sky. There free flight devices all over the shop to help you fly the next time your visit. This shop has hair for both men and women as well as clothing, jewelry, AOs, shoes, and more.
The Rasta style is a medium length, dreadlock style that just touched the tops of the shoulders. This style is unique in that it comes with 3 parts, a system base(so no baldies), a top prim attachment, and a bottom prim attachment. The dreads are held in place and decorated with elastics throughout the entire style. They part in the middle of the front and taper longer towards the back. The dreads, being flexi, are constantly in motion.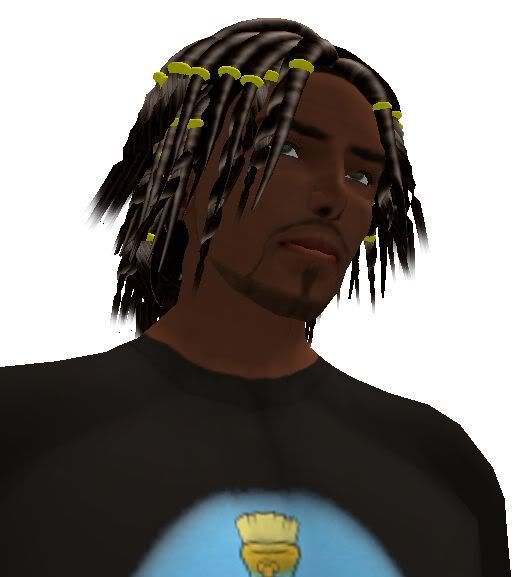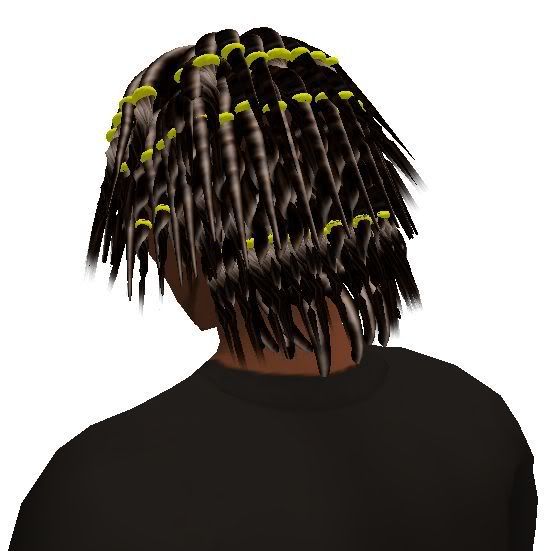 The Rasta style cost $120L for 2 colors and the demos are $1L. The color include: black with brown elastics and brown with yellow elastics.
Skin: EM Natural Male/Facial '4', Clothes: SYD - Marvin the Martian Crew Neck