Nylon Outfitters
is a small shop on a heavily themed sim. This shop sells hair for both men and women as well as skins, apparel, accessories and some unique gadgets. Exploring this sim is an unique experience and is worth the time to look at the detail given to the theme.
The Bedhead Hair style is a high volume, wavy style that falls to the shoulders. The face is framed with swoop bangs that cross the right eyes slightly. Volume is the key to this style with soft waves throughout. The style is nicely designed however, I would have liked to have seen more definition in the texture because some parts of the style were lost in the texture.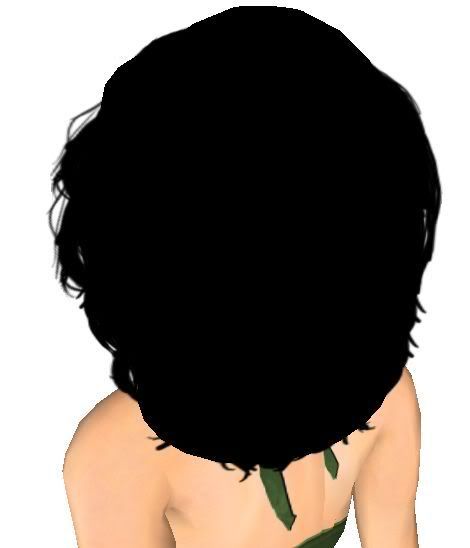 The Bedhead Hair costs $150L for 1 color and there is no visible demo. The colors include: black.
Skin: Gala - Pale Sultry Lustrebeam, Clothes: Moodz - Mimi Forest Green Dress