Fashionably Dead
is a shop located on a sim that is heavy into its theme. This shop sells hair as well as apparel, eyes, skins, and other accessories. There is a bull to ride out front and a poor, sad whale in the basement where the hair is located. There is a nice freebie box here as well.
The Cupcake Tomato style is a pair of banded ponytails that fall straight down behind the ears and down the back to the shoulders. There a band on each pony level with the top of the neck and a second band level with the base of the neck. A single strand of escaped hair falls from the neckline to the shoulders on the right side. The face is framed with a wispy, swoop bang that slightly covers the right eye. This style is amazing and great for casual wear. The only drawback is that there is no demo for this style.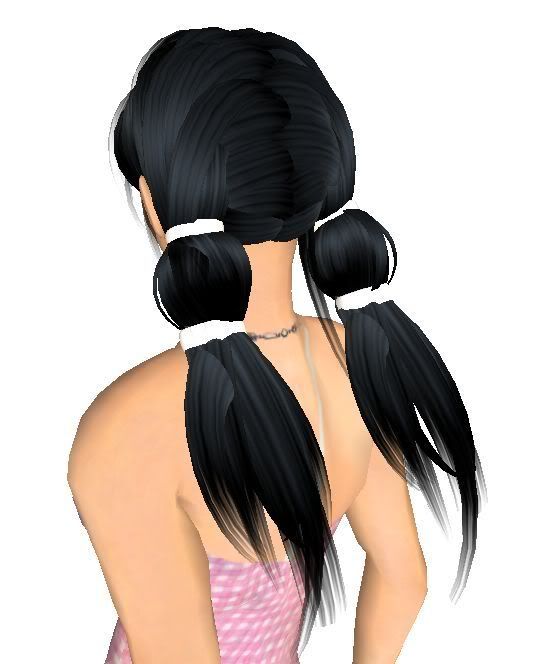 The Cupcake Tomato style costs $350L for an 8-color pack and there is no visible demo. The colors include: black, blonde, blonde charcoal, carrot top, charcoal blonde, brunette, burgundy, platinum.
Skin: Gala - Pale Sultry Lustrebeam, Clothes: Duckie Vindaloo - Pink Gingham Tank, Jewelry: Shiny Things - Plain Chain Dangle