H2L
is a small hair shop that has hair for both men and women. The prices are reasonably and the textures are high gloss and well highlighted.
The Aya style is a beautifully done updo with the hair pulled up the crown and spilling forward and out around the head. Soft wispy tendrils line the neckline falling down the base of the neck. The hair is parted just right of center with swoop bangs crossing the temples to touch the jawline. The texture for this style is soft and silky looking making this style perfect for a night out.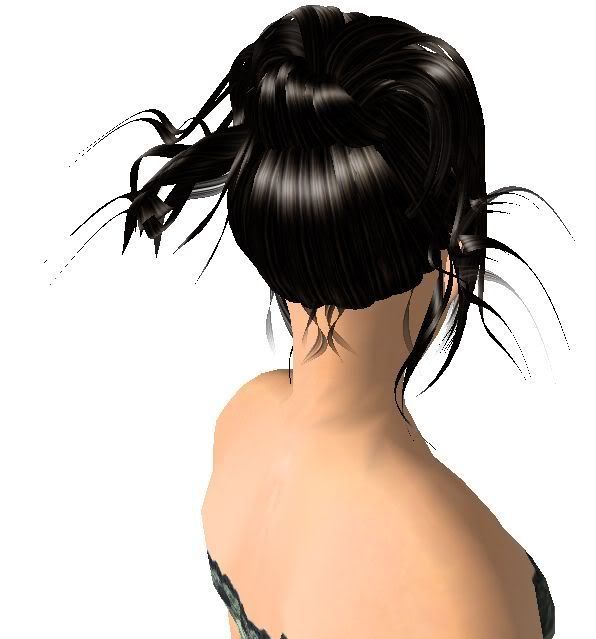 The Aya style costs $2800L for a 20-color fat pack, $200L per single color pack and the demos are free. The colors include: black, umber black, brown black, silver, orange, pink, punk pink, blonde, shine blonde, honey blonde, golden, dirty blonde, platinum blonde, blue, brown, shine brown, light brown, red brown, red, purple.
Skin: Gala - Pale Sultry Lustrebeam, Clothes: Moodz - Gabrielle Sage Gown