Today's style is from
Curl Up and Dye
.
The Amidala style is a beautiful replica of the style worn by Queen Amidala in
Star Wars: Episode I - The Phantom Menace
. The back of the hair is held at the crown with a gold-banded ponytail falling down to rest between the shoulder blades. The hair in the front has been sculpted into two great, gold-banded crescents capped with golden ornaments. A golden headpiece frames the face with a heart shape and goes back along the top of the head to meet the back ponytail. Long, gold chains fall from the headpiece just above the ears to the waist.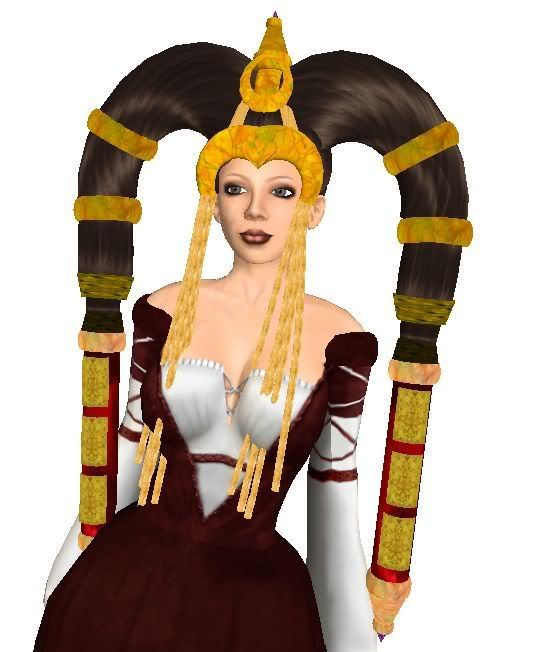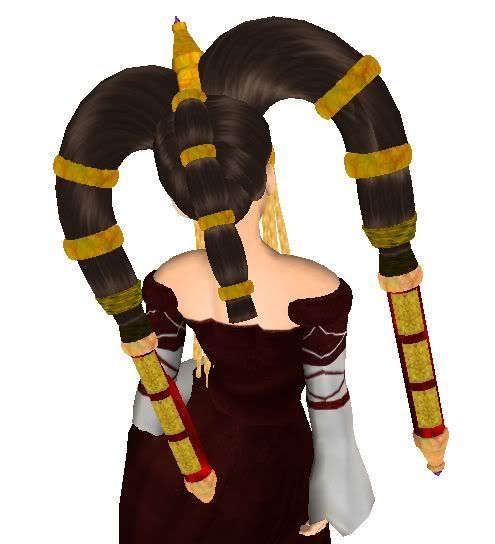 The Amidala style costs $200L for the single color wig and there are no visible demos. The colors include: dark brown.
Skin: Gala - Pale Sultry Lustrebeam, Clothes: TorridWear - Love Letters II Red