Wow.
MAU & MEJ's
Ammonite is definitely an attention getter. It would be perfect for role playing, or just when you want to make a statement.
The front is simple - parted down the middle, with longer bits of hair that hang over the ears.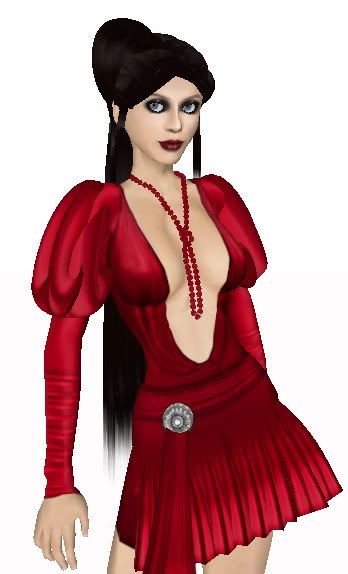 The back, however, is spectacular. It has two curls, resembling the fossil it's named after, high on the back of the head. The rest of the hair is long and straight, hanging past the waist.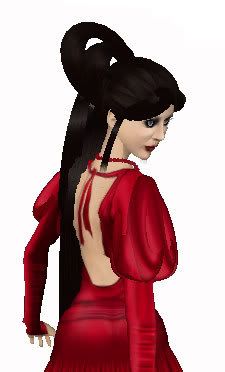 Colors offered- black. Price- L$150.
Kali dress by Ginny Talamasca, Red knotted pearls by Shiny Things, Skin- Tete a Pied Vivant Almond Biba 2