Ahhhhh, Bewitched Nymph. One of my favorites, I even wear it on my sign for my shop. I'll be honest here. I didn't think Nymph could get any better. I wear it a lot, and it's just so darned cute! Then Sheltered Heart dropped her new Nymph Elementals pack on me, and ... well, I was wrong. Somehow, it's even better.
The small flowers and ribbons have been removed, and the hair is just a bit longer. But don't worry, there are still accessories for it- a wreath for every season. They sit on the hair almost like a crown of ... well, flowers, or snowflakes, depending on the season. The soft bangs are still there, as is the braid around the top of the head. Simply divine!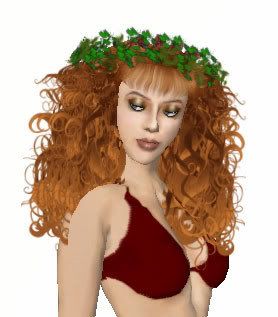 The back of this style is lush curls, falling to mid-back. This hair moves so well, I just want to pet it!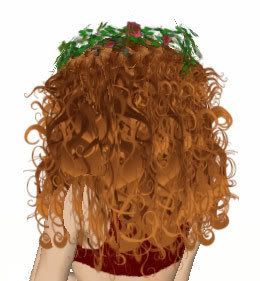 Each pack includes 4 pairs of wings, 4 hair wreaths, 4 kick skirts, 4 tops, and 4 glitch pants. Costs: Demo L$1, 4 color pack L$325, Customer Favs L$325, Tipped L$350, Everything Pack L$2000.
Colors available:
Subdued (Auburn, blonde, nugget, sunny); Parfait (bell, candy, fuchia, straw); Iced (faed, light blue, silver, sky); Hawt (Mahogany, Mes, Natural Red, Straw); Anime (Candy Apple, Light Purple, Melon, Sea); Lip Smackers (Bell, candy Apple, Dark Brown, Straw); Naturals (Black, Blonde, Brown, Natural Red); In Your Face (Dark Blue, Dark Purple, Green, Pink); Bewitched Favs (Black, Gold, Medium Blue, Medium Purple); Customer Favs (Black, Blonde, Candy Apple, Gold, Natural Red, Straw); Color Tips (Auburn Red, Blonde Brown, Dark Faded, Silver Black, Silver Blue); Black Tipped (Black Blue, Black Candy Apple, Black Pink, Black Red, Black Silver)
Top: Summer from Elementals pack; Skin- Tete a Pied Vivant Almond Glam 1