Mystikal Hair
is offering this
Hair Fair
exclusive along with one other that is not available in the shop so don't miss it. Be sure to stop by
Mystikal Hair
and see the Comb Over style. It is a nice change from all the perfect male hair out there.
The Unisex Ponytail is another long, straight ponytail that falls from just below the crown to the small of the back however this pony has more tapering towards the ends. The face is framed by long bangs that part on the right and angle to the jawline. The highlights on this texture remind me of a sunny day at the beach with a healthy sheen to the entire texture. I think some hair designers are trying to change my hair color preference with these nice blondes that I have seen lately.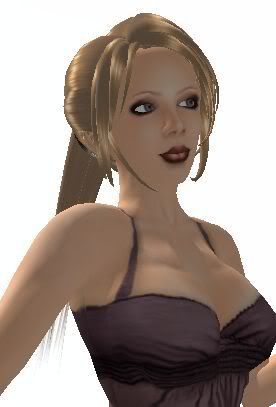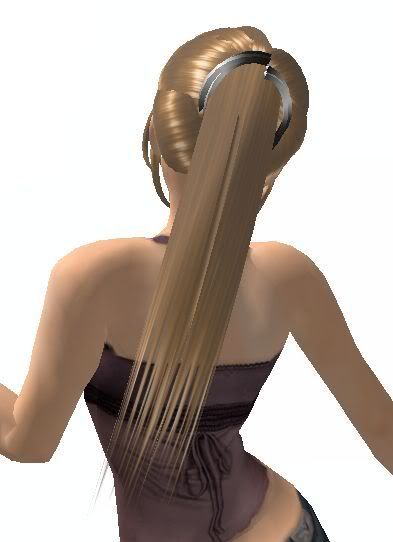 The Unisex Ponytail is completely free at the Hair Fair. This style only comes in the blonde shown however tinting instructions are included in the pack.
Male Skin: Nora Male Skin, Male Clothes: SYD - Guns N Rose Graphic T-shirt, Female Skin: Gala - Pale Sultry Lustrebeam, Female Clothes: TorridWear - Stretch Halter Rose