Today's style is from
Wilted Rose
.
The Gadiva style is a long, straight style that falls all the way to the ankles. Most of the hair is pulled back from the face with a barrette at the crown. The remaining hair frames the face with chunky strands that part in the middle and fall to the jawline. The texture shown is nicely down with just the right amount of shine. This shop has recently expanded its texture line so it warrants a new look if you have not been there in a while.
Guest Model: Cherlindrea Lamont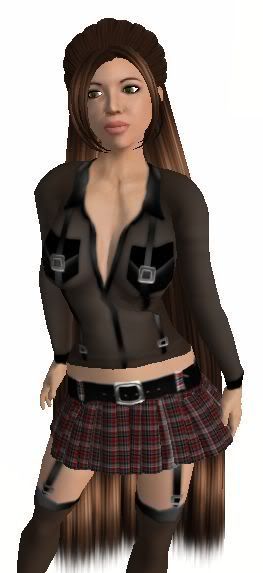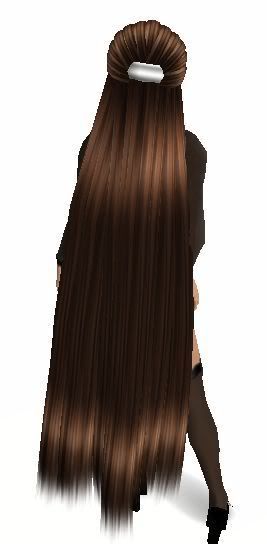 The Gadiva style costs $1200L for a mega pack, $175L for 5-color or 6-color pack, and the demos at free. The colors include: metallics(red, purple, hot pink, gunmetal, green, blue), misfits(vampy, triple threat, nurse, cotton candy, berry), natural blondes(strawberry blonde, sandy, platinum with black, platinum, goldie), natural brunettes(honeybun, hazelnut, cinnamon with black, cinnamon, chestnut), natural monochrome(white with black, white, smoke, grey, black with white, black), natural reds(pumpkin, natural red, hot red, deep red, auburn), wild blues(platinum with blue, blue with blue, blue, blue with black, black with blue), wild greens(platinum with green, green with green, green, green with black, black with green), wild pinks(platinum with pink, pink with pink, pink, pink with black, black with pink), wild purple(platinum with purple, purple with purple, purple, purple with black, black with purple), wild reds(platinum with red, red with red, red, red with black, black with red).
Skin: Sin Skins - Freckled Fresh Stratus, Clothes: Mischief - Maxim