Adam N Eve
is a rather large shop taking up several floors. This shop is like a one stop shopping experiences for you avatar with skins, eyes, shapes, hair, jewelry, and apparel for both men and women. Sachi Vixen seems to often be on hand helping out her customers. Their blog recently move to a new location so be sure to check it out. Also, do not miss hair less then L$50 on selected styles.
The Alicia style is a long ponytail that falls from just below the crown and down the back to the bum. The ponytail is held in place by a thick, white hair tie and flexes with movement. The face is framed with 2 styles of bangs having straight cut, razor edged bang across the brow with long, chunky pieces on the edges. The textures are nicely done especially with the detail given to the razor edging.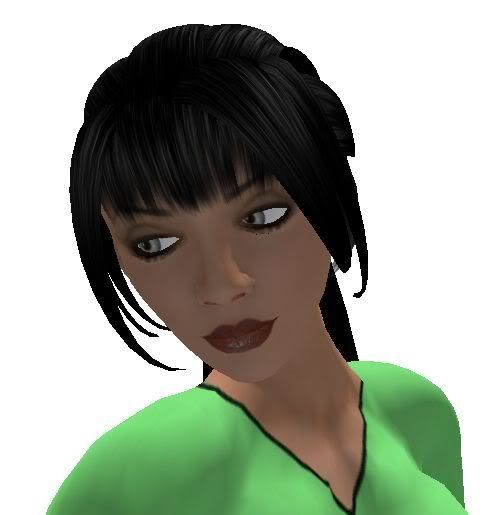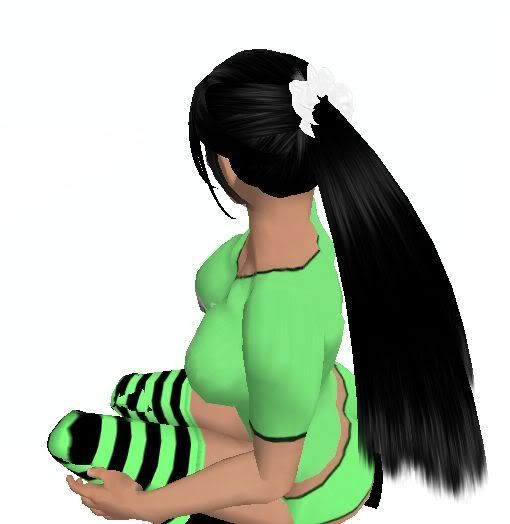 The Alicia styles costs L$250 per color and the demos are L$1. The colors include: pink, honey, chocolate berry, dark red, black, brown, fire, titian, blond, gold, volcano, amber, vibrant, auburn, blue black, purple, neon, petrol, silver, brunette.
Skin: Nevermore Studios - Hybrid II Spritely Face #1, Clothes: Shape Your Destiny - Kiss Me I'm Irish V-Neck T-Shirt, Kiss Me I'm Irish Cheeky Panties, Kiss Me I'm Irish Stripey Socks