Zero Style
sells hair for both men and women done in styles that are different from the average hair salons. There are many anime inspired styles for those interested in that experience. A little warning if you are doing a search for this shop, if it doesn't come up trying searching for 0 Style instead.
The Two Tail style is just that two ponytails that angle from the side of the head at 90 degrees. The ponytails are wrapped in black ties around the arc of the angle. The face is framed with chunky, razor-cut bangs that fall slightly into the eyes. This style has a lot of flexi to it so be careful about hitting people when you move around. All in all this is a great style if you are into Anime but for me I will stick to similar ponytails. The textures for this shop work better for this style than for the earlier reviewed style, Fog.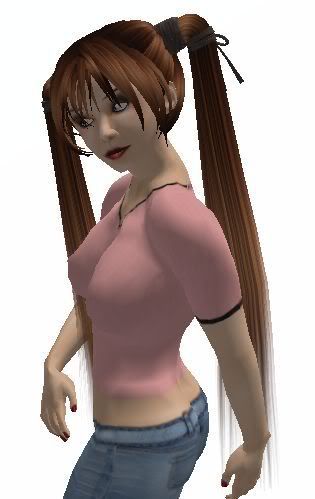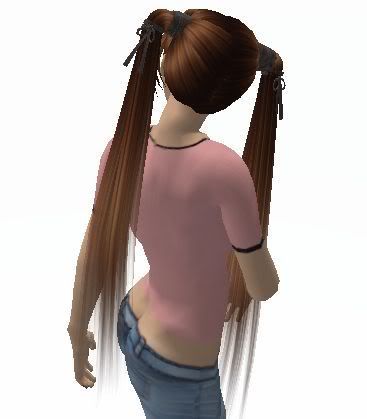 The Two Tail hair comes in an everything pack for L$1000, each color for L$150, and the demos are L$1. The colors included are: brown, red, pink, c-red, gold, blond, black, brunet, blue, and green.
Skin: PanJen - Hope Tone 1, Clothes: LaynieWear - Scarlet Letter Pink Graphic T-Shirt, Torrid Wear - Washed Out Jeans, Tattoos: LaynieWear - Henna Tattoo