This blog has moved to http://www.savoirhairsl.com/?p=24.
Nifty Fifty
is the latest shop from Sarah Nerd whose
Freebie Paradise
was my home when I first began playing Second Life. This new shop has items for L$50 of less including hair for both men and women.
The Cass style is a straight cut that is almost a bob which falls just above the shoulders. The bangs are long and angled across the forehead. The textures for this style look at bit like yarn, very thick and grainy. For a first time hair, this style should be fine but it is not a keeper.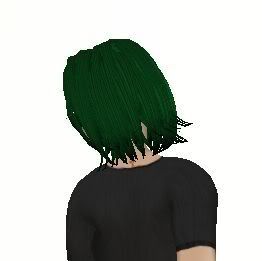 The Cass style currently costs L$5 for a full color pack. the colors include: berry, caramel, deep purple, fresh cut grass, jet black, scarlet, and vanilla.
Skin: PanJen - Hope Tone 1, Clothes: LaynieWear - I Love You to Death Graphic T-Shirt, Tattoos: LaynieWear - Henna Tattoo