This blog has moved to http://www.savoirhairsl.com/?p=15.
Elika Tiramisu Designs
is one of my friend's favorite hair shops. From the steady stream of people coming in and out of this shop, I imagine that this is one of the more popular hair shops on Second Life. There is an entire display dedicated to newbie specials with both men's and women's hair styles for L$10. The freebie box located on top of the display is one of those free but really L$1 items. The box contains two female styles called Vixen and Sideswipe. I chose to review Vixen because it appealed to me more.
The Vixen style is long and straight to the middle of the back. The hair is held back at the crown by a large barrette. The face is framed by long, chunky bangs that wisp past the chin.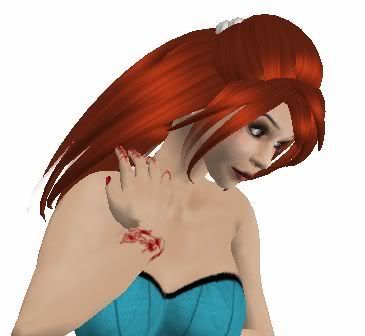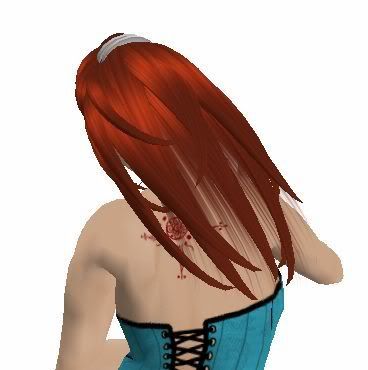 The Vixen hair comes in a newbie box with Sideswipe and costs L$1. The box is located in a gift box on top of the newbie hair display. The colors for both styles are: silver, dirty blonde, chestnut, black, and auburn.
Skin: PanJen - Hope Tone 1, Clothes: LaynieWear - Aquamarine Corset, Tattoos: LaynieWear - Henna Tattoo