Mmmm, I love hats. Guys in hats can be mysterious, sexy.
Truth
's Mr. Smith proves this so nicely. It's sleek, it's mysterious... it's like you don't even HAVE eyes! ;)
From the front, the hat is pulled low over the forehead, with a bit of shag around the neck and ears.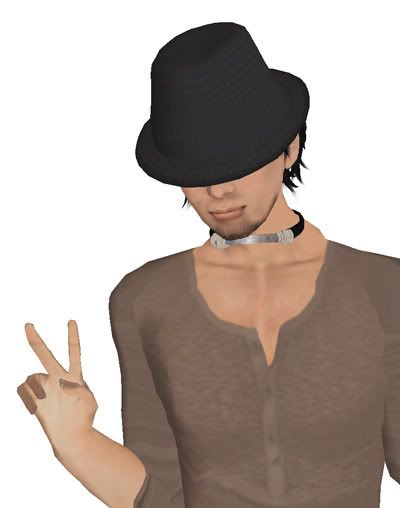 From behind, the hair is lush with texture. (Is it normal to want to molest your male avi? He's so HOT in this!!!)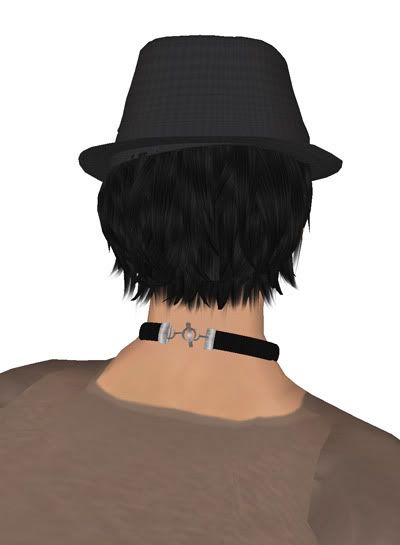 The Mr. Smith style costs $1000L for a fat pack, $100L per color, and the demos are free. The colors include: auburn, black, blonde, blueberry, brunette, burgundy, candy, dark blonde, dark choco, fire, nutmeg, sable, silver, violet, honey, toffee, jelly, carrot.
Poses- Animah, Nomine WL Male lt med tan - emo beardy, Gurl 6 Eyes - Pale Blue by PopFuzz, TRUTH -GRANDPA [BONE], Fuse Necklace Silver