I admit it, I love a messy up-do. Something about the idea of pulling your hair off your neck so you can catch the breeze on a warm day just makes me smile. Minerva from
Vixen
captures that sensation for me. It's a messy up-do with shaggy bangs that fall to the right. Stray pieces escape on the sides, and the whole style is just touchable.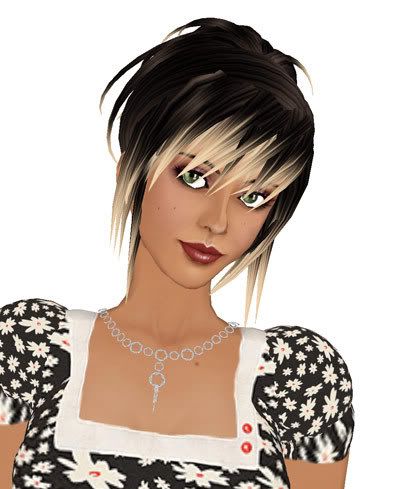 From behind, long tendrils fall randomly, giving this style a warmth.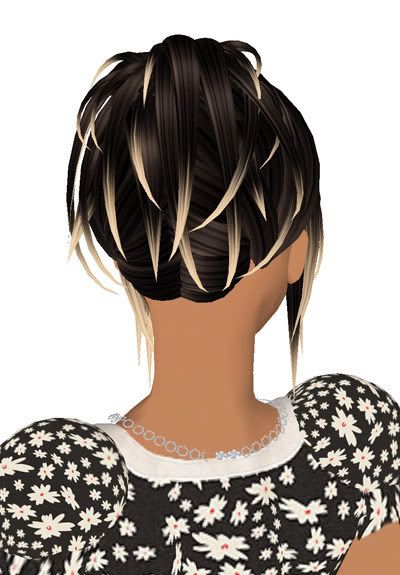 The Minerva style costs $2500L for a 53-color fat pack, $275L for a 2-color pack and the demos are free. The colors include: bedroom bronze, bedroom bronze light, bedroom bronze tipped, bedroom bronze light tipped, blackmail, blackmail light, blackmail tipped, blackmail light tipped, bombshell brown, bombshell brown light, bombshell brown tipped, bombshell brown light tipped, champagne buzz, champagne buzz light, champagne buzz tipped, champagne buzz light tipped, pillowtalk pink, pillowtalk pink black, pillowtalk pink tipped, pillowtalk pink black tipped, platinum plaything, platinum plaything light, platinum plaything tipped, platinum plaything light tipped, purple pleasure, purple pleasure black, purple pleasure blonde, purple pleasure tipped black, purple pleasure tipped blonde, scarlet letter, scarlet letter black, scarlet letter blonde, scarlet letter tipped black, scarlet letter tipped blonde, sinnamon, sinnamon light, sinnamon tipped, sinnamon light tipped, spice it up, spice it up light, spice it up tipped, spice it up light tipped, sultry sapphire, sultry sapphire black, sultry sapphire blonde, sultry sapphire tipped black, sultry sapphire tipped blonde, tempting teal, tempting teal black, tempting teal blonde, tempting teal tipped black, tempting teal tipped blonde.
SYD - Barley Skin - Makeup01, Gurl 6 Eyes - Hazel Eyes by PopFuzz, *Sin Skins* Vanity Lashes, *HB* Free Gift - Daisy Print Top, bossa nova - juju skirt in gray (group exclusive), EM - Circular Logic Necklace in Steel, Poses: LAP Now Lean Back (front), LAP Seduction (back)