Today, I get to show you guys some edgy hair with goggles!
Philotic Energy
makes fantastic hair, and Jet is no exception to this rule. So, if you like to walk on the wilder side, check this one out!
This choppy style has long chunky bangs falling over a set of goggles. The hair is wild and textured. It's clear you're not a stuffed suit when you wear this!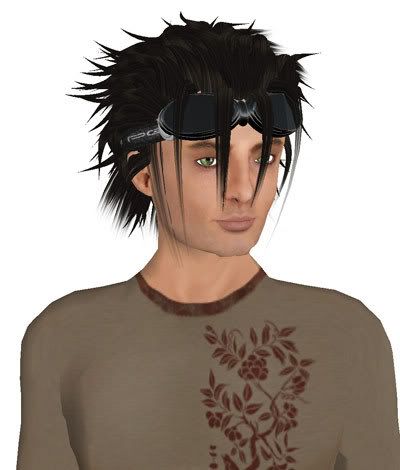 From behind, the band of the goggles peeks out through the textured hair. Pieces poke out from various angles, making me want to run my fingers through and smooth it. (What, don't you ever wanna touch your avatar? :D)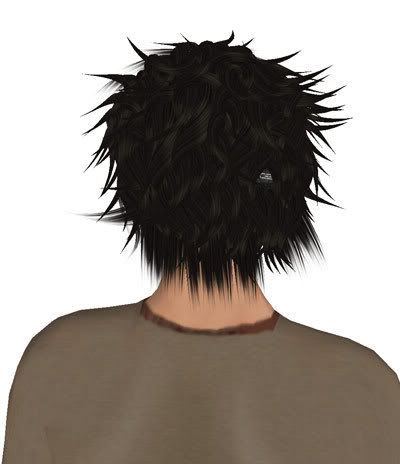 The Jet style costs $1200L for a fat pack, $150L per color, and the demos are free. The colors include: blush, flame, kohl, sandy blonde, steel, ash blonde, ash brown, auburn, black, blonde, blonde tipped, blue tipped, brown, chocolate, dirty blonde, green tipped, latte, natural red, pink tipped, purple tipped, red, red tipped, ruby, sandalwood, silver, strawberry blonde, white.

MMS-Pale-b-shaved, Gurl 6 Eyes - Hazel Eyes by PopFuzz, Long Sleeve Basic Dust, TRUTH - PICNIC DENIM, Pose: ANIMAH Male 08