Mmmm, putting on Paris from
Jolie Femme
made me feel like Velma Kelly from Chicago. Those straight cut bangs made me smile, and the textures are rich and lush.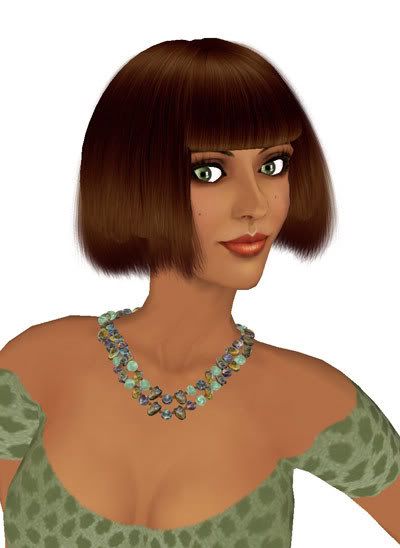 The back is just as bluntly cut, a very short bob. Unfortunately, there are some texture issues in the back. It's still cute as heck!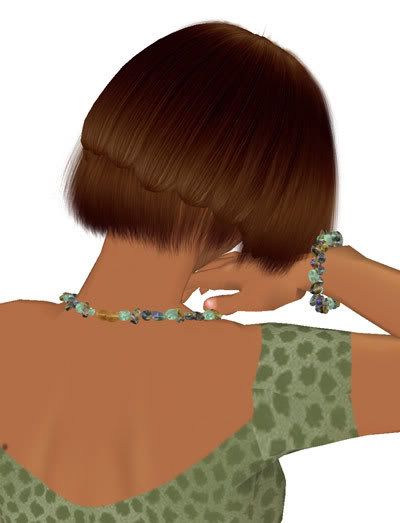 The Paris style costs $700L for a mega pack, $220L for a 6-color, 7-color or 8-color pack, and the demos are free. The colors included are: light blondes(beach blondes, golden beach blonde, light honey blonde, light honey blonde with golden bleach blonde, strawberry blonde, strawberry2 blonde, white beach blonde), dark blondes(dirty blonde, dirty blonde with beach blonde, golden blonde, golden2 blonde, honey blonde, light golden blonde, sandy blonde), light browns(canyon, copper, golden brown, light brown, light brown with sandy blonde, sandy brown, warm sand), brown blacks(black with blue, black with violet, chocolate, chocolate with light brown, dark copper, dark golden brown, ebony, nearly black), reds(dark cherry, dusk, dusk with red, fire red, light fire red, red), colorful(light blue, ocean, ocean with sea green, pink, purple, rose, sea green).
SYD - Fallow Skin - Makeup01, *Sin Skins* Vanity Lashes, Gurl 6 Eyes - Hazel Eyes by PopFuzz, Delicious! Olive-Dress by Kaiti (Salon), EM - Serendipity Necklace & Bracelet, Poses: LAP Miss Attitude (front), LAP Joan (back)