I love a dramatic curl, and Drama from
Jolie Femme
definitely fits the bill. This style is parted in the middle, and very long. The curls are lush, with a soft sheen that pulls the eye in.
From the back, you can see the gentle slope of the hairline, with the curls tumbling gracefully to just above the waist.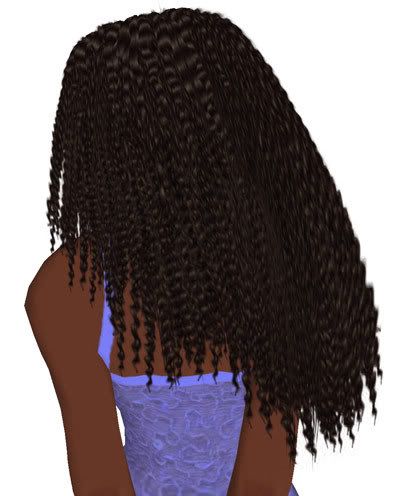 The Drama style costs $750L for a mega pack, $235L for a 6-color, 7-color or 8-color pack, and the demos are free. The colors included are: light blondes(beach blondes, golden beach blonde, light honey blonde, light honey blonde with golden bleach blonde, strawberry blonde, strawberry2 blonde, white beach blonde), dark blondes(dirty blonde, dirty blonde with beach blonde, golden blonde, golden2 blonde, honey blonde, light golden blonde, sandy blonde), light browns(canyon, copper, golden brown, light brown, light brown with sandy blonde, sandy brown, warm sand), brown blacks(black with blue, black with violet, chocolate, chocolate with light brown, dark copper, dark golden brown, ebony, nearly black), reds(dark cherry, dusk, dusk with red, fire red, light fire red, red), colorful(light blue, ocean, ocean with sea green, pink, purple, rose, sea green).
LW Imani Nude 4 (Skin), *Sin Skins* Vanity Lashes, Gurl 6 Eyes - Brown 3 by PopFuzz, SYD - Periwinkle Fancy Kanti (group gift), Gaia Necklace - Platinum, Poses: LAP Marilyn (front), LAP Darlin Girl (back)