Today's style is from
Old Gravy
. Old Gravy has returned!
The Ghoulina style is a thick, messy ponytail with the hair loosely held at the crown and spilling down to brush just past the shoulders. The hair in front is pulled back with a bit of volume at the top and held in place at the top of the head. Loose strands of hair fall in front of the ears framing the face. I love the two-tone options that are available for this style.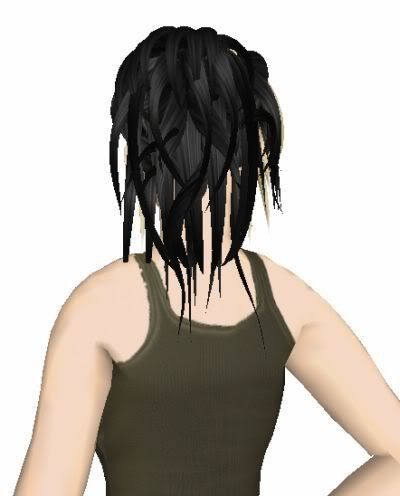 The Ghoulina style costs $100L per color and the demos are free. The colors include: white, brown, black, red, blond, pink, black & white, black & blond, red & black, pink & black, brown & blonde.
Pose: animaH - Male Pose 04, Skin: SYD - Vampiress Makeup08, Clothes: HS Store - Rusty Jailor, Eyes: Gurl 6 - Silver by PopFuzz, Lashes: Cake - Bedroom Lashes