Today's style is from
Gurl 6
. I wanted to do Gurl 6 hair today but I wasn't sure what style to do. I asked Kurston Brody if she would model her favorite one because I know that Kurston is a die-hard Gurl 6 fan. She was more than happy to share one of her favorite styles with us.
The April style is a long, thick braid that falls down past the small of the back with loose, curling tendrils spilling down the sides of the braid. Long, curly pieces fall down the sides of the face with longer, straight pieces touching the cheeks. The are long, thing bangs that fall slightly into the eyes given the entire style a tousled look. I told Kurston with the hair paired with this dress reminds me of the cover on a historical romance.
Guest model:
Kurston Brody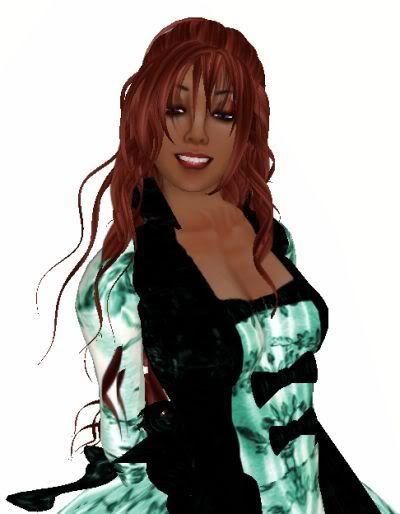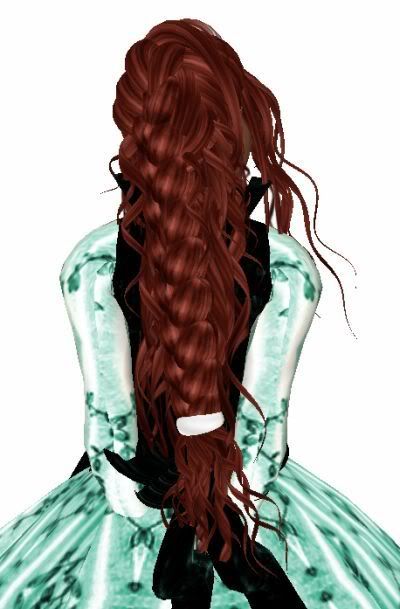 The April style costs L$99 per color pack which comes with 4 colors in small, medium and large, $499 for the everything pack in small, medium, and large, and L$1 for the demo. The color packs include: dazzle(shimmeryred, peachy, copper, ginger), delicate(straw, gold, cream, blonded), sugar(vicious pink, raspberry lemonade, electric candy, cotton candy), seduction(toast, light brown, elektra, dark brown), dipped(pink dipped blonde, pink dipped black, dipped strawberry, black dipped blonde), drama(milk, blackwhite, blackred, blackgloss), hotstuff(tangerine, strawberry, sexy red, natural red), sunshine(light blondish gold, light blonde, golden blonde, creamy blonde), dirties(honey, dirty blonde, black n gold, black light brown), sultry(caramel, chestnut, hazelnut, goldenbrown), platinum(platinum, platinumred, platinumpink, platinumblack), midnight(rebel, dirtier white, black cherry, black), berries(seducationplum, deeperpurple, blueberry, blue), diva(toffee, sand, cocoa, chocolate), candy(blackwblondetips, blacksilver, blackblue, blackpurple).
Pose: LAP - Prissy, Skin: Nomine - CA Tan 6- 15, Clothes: EC&M Apparel - Contessa Mint, Eyes: Opium Eyes - Tintable Blue