I love hair. Ok, that's hardly a secret... that's like saying I love shoes! (Seriously, I should show my shoe directory one day, it's downright disgusting!) But I especially love a unisex style, even if it wasn't intended to be! So imagine my delight when I saw this dollarbie hair from
Truth
. It makes both boylaynie and girllaynie happy!
Danny 2 is the style, and it's currently on the wall of new releases at Truth for 1 linden. Yep- a fatpack of 72 colors is only one linden. (Truth Hawks is insane. Go get this now, while it's still 1 linden!) It's a short style with sideswept bangs, and one soft curl that helps define the cheekbones. Gorgeous. Just GORGEOUS!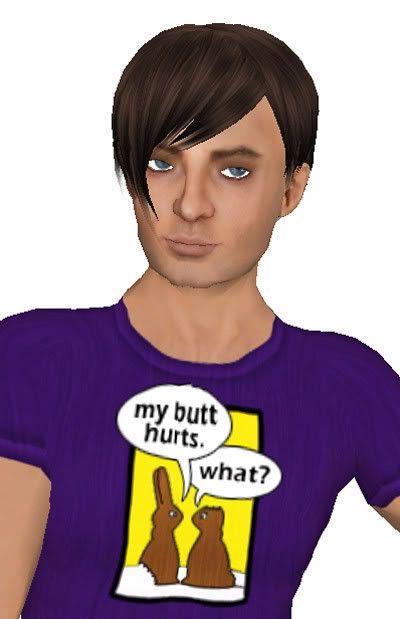 From behind, it's a neat short cut with a little bit of movement to it. The prims do a great job of simulating a natural hairline.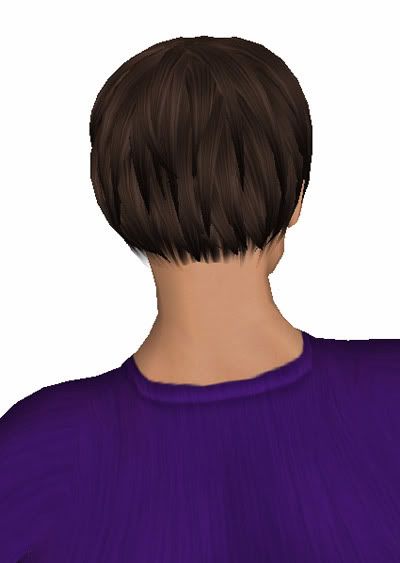 I decided to check how it looked on my girl avatar, and go figure, it's adorable!! :D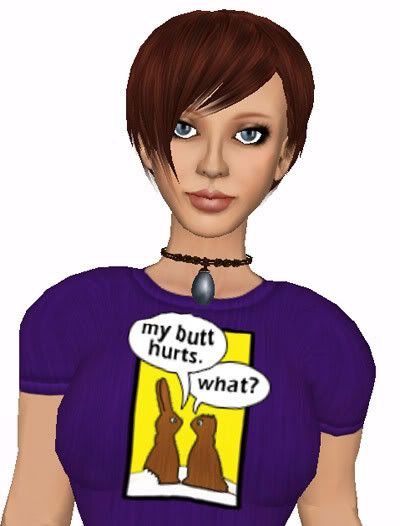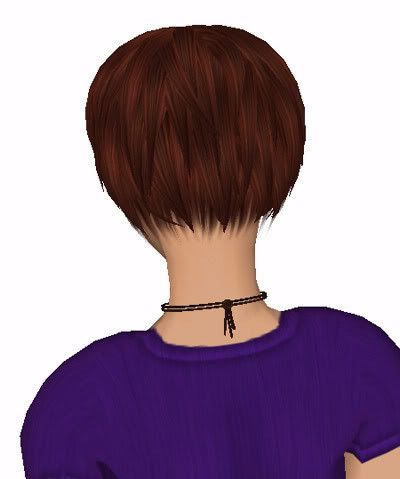 Danny 2 is L$1, and your color choices are Apricot, Apricot_dark, Apricot_light, Auburn, Auburn_dark, Auburn_light, Black, Black_blonde, Black_light, Blonde, Blonde_dark, Blonde_light, Blood, Blood_dark, Blood_light, Blueberry, Blueberry_dark, Blueberry_light, Brunette, Brunette_dark, Brunette_light, Burgundy, Burgundy_dark, Burgundy_light, Candy, Candy_dark, Candy_light, Carrot, Carrot_dark, Carrot_light, Dark Blonde, Dark Blonde_dark, Dark Blonde_light, Dark Choco, Dark choco_dark, Dark Choco_light, Fire, Fire_dark, Fire_light, Harlequin, Harlequin_dark, Harlequin_light, Honey, Honey_dark, honey_light, Jelly, Jelly_dark, Jelly_light, Nutmeg, Nutmeg_dark, Nutmeg_light, Panama, Panama_dark, Panama_light, Platinum, Platinum_dark, Platinum_light,
Sable, Sable_dark, Sable_light, Silver, Silver_dark, Silver_grey, Smurf, Smurf_dark, Smurf_light, Toffee, Toffee_dark, Toffee_light, Violet, Violet_dark, and Violet_light.
Girl: LW Laynie All Neutrals, MM-Catwalk Eyelashes, Gurl 6 Eyes - Blue by PopFuzz, Fleur Scarlet Nails, LW My Butt Hurts Tee Untucked, *TRUTH* - Picnic Denim, LaynieWear Purple Stripe Knee Socks, PornStar Hi-Tops MultiColor v2, (Shiny Things) Stoned choker - hematite

Guy: MMS-Pale-h-shaved, Gurl 6 Eyes - Blue by PopFuzz, LW My Butt Hurts Tee Untucked, *TRUTH* - Picnic Denim, LaynieWear Purple Stripe Knee Socks, PornStar Hi-Tops MultiColor v2