Armidi
is known for making amazing hair. I admit, this was my first time actually going and trying on hair, but I was absolutely swept away by the texturing on this one. This updo has very lose hair falling free to frame the face. The Soho is a graceful style, part elegant night on the town, part surfing all day at the beach. Delicious, absolutely delicious.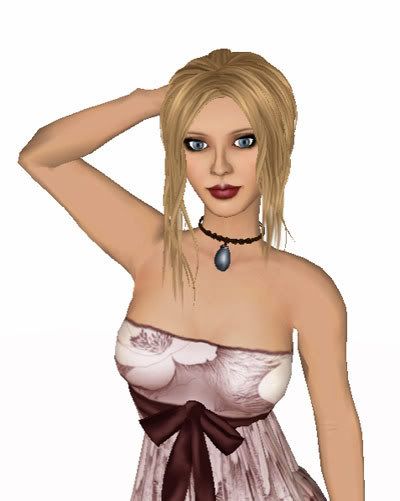 From behind, the loose bun's texture is a dream. This is hair I want to touch.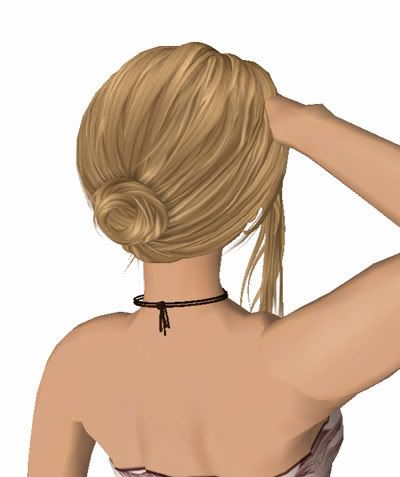 The Soho costs $2400L for a fat pack, $295L for 4 and 5 color packs, and the demos are $1L. The colors include: platinum(ivory, orchid, platinum, vanilla), light blonde(golden sand, light blonde, paris, tropez), blonde(blonde, harvest, honey, pecan), light brown(glazed apricot, nutshell, smoked walnut, walnut), brown(amber, brown, chestnut, nutmeg), brunette(chocolate, espresso, mahogany, mocha), ginger(auburn, dark auburn, ginger, honey ginger), red(hazelberry, pomegranate, red, sangria), midnight(midnight I, midnight II, pearl, silver, true black), mystic(fantasy, glitz, magyk, royal, spritz).
Pose - [LAP] Beach Babe, LW Laynie Basic 1, *ICING* Poppy Love, MM-Catwalk Eyelashes, Fleur Wicked nails, Gurl 6 Eyes - Blue by PopFuzz, (Shiny Things) Party Pumps - black, (Shiny Things) Stoned choker - hematite